BigTime's Client Portal provides your clients with a quick and easy way to make invoice payments all from one central location. Clients will be able to view and pay all their outstanding invoices once they log into the portal, and can also keep track of past invoices that have already been paid for. This article will demonstrate the steps clients will need to follow in order to pay invoices in the Client Portal.
Making Payments in the Client Portal
To make a payment on an invoice, clients will first need to log into the Client Portal. Once inside, they'll next open the INVOICES tab.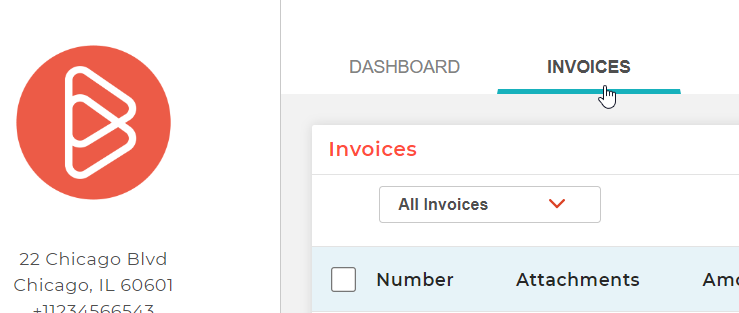 This screen will show them a list of all their invoices, along with their respective statuses under the CURRENT STATUS column. Any invoices that are due or overdue for payments will have a PAY NOW button in their row under the PAID DATE column.
NOTE: If they want, clients can filter their invoice list to only show invoices that require payments.

Once they've found the invoice they'd like to pay, they can click the PAY NOW button for that invoice. This will open a new window prompting them to fill out payment details and finalize their payment.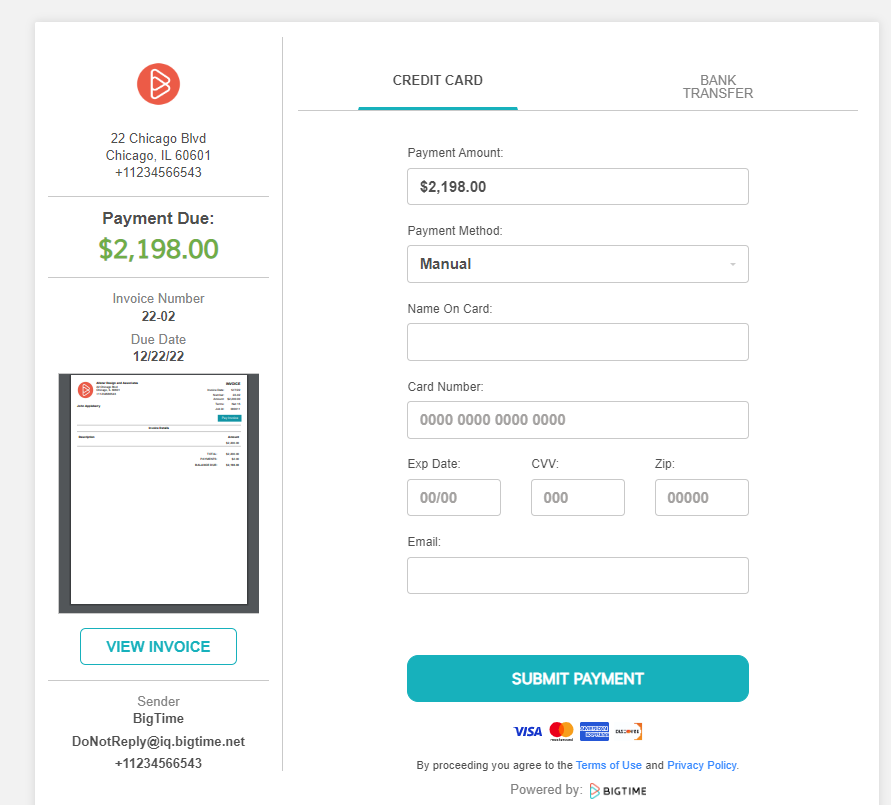 There are two ways to make payments with BigTime Wallet – through bank transfer or with a credit or debit card. Your clients will be able to toggle between these two options using the tabs at the top of this screen. If you've indicated that clients can only make one type of payment on a particular invoice, then they'll only be able to make that kind of payment in this window.

Clients who use the Client Portal have the ability to save one or multiple payment methods in order to more quickly make invoice payments. The process for doing that is outlined in this article. If they've saved a payment method, it will appear in the picklist in the PAYMENT METHOD field, and BigTime will autofill that card or bank account's information in the payment screen. Otherwise, this field will default to MANUAL, and they'll need to enter their payment details by hand.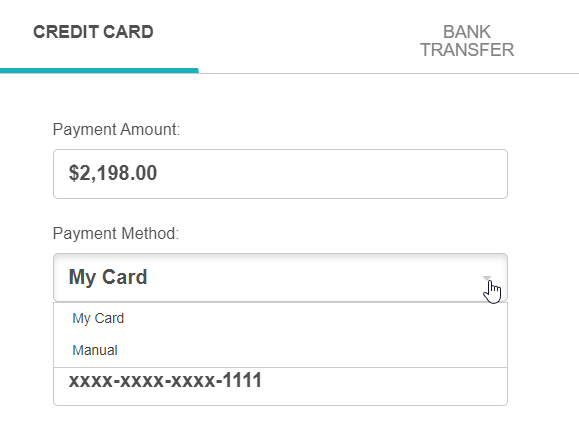 Once all payment details have been entered, clients can click the blue SUBMIT PAYMENT button at the bottom of their screen to complete the invoice payment.

BigTime will process the payment, and if it's accepted, clients will be redirected to a screen confirming the payment went through. Here, they can download both the invoice and the payment receipt if they'd like.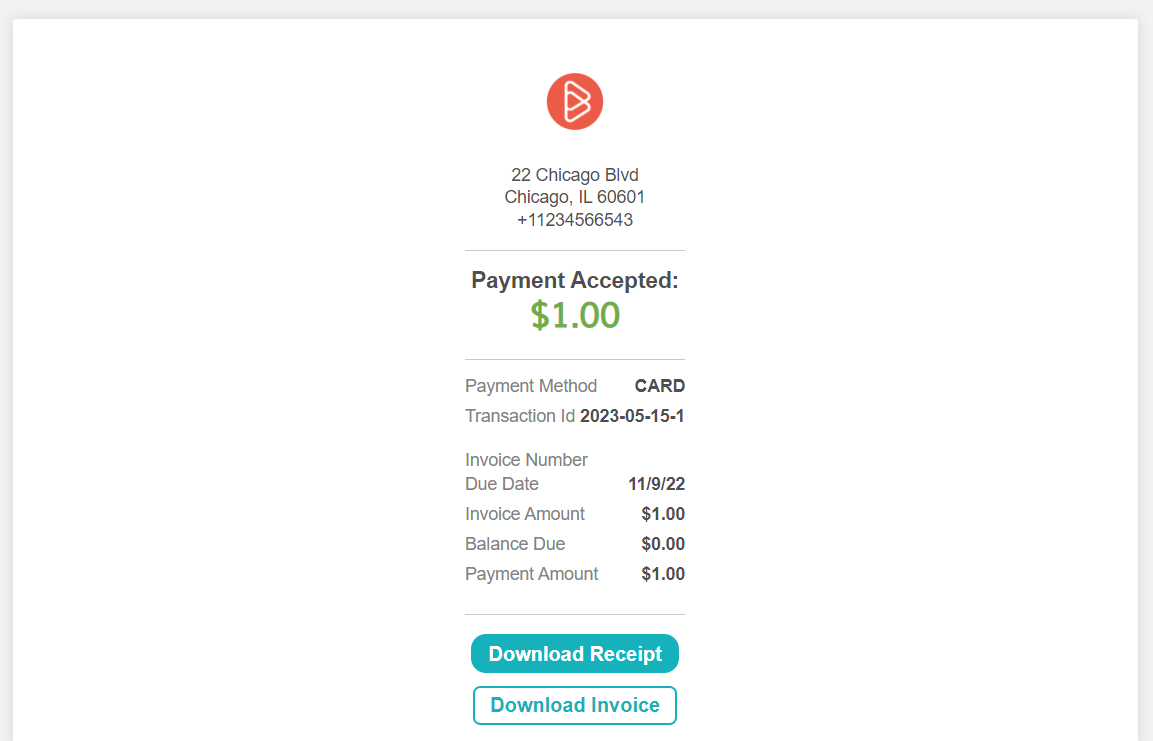 Sometimes, errors will occur that prevent a payment from processing. In cases such as these, clients will receive an email informing them the payment failed as well as the reason for the failure. To learn about some of the most common payment errors with BigTime Wallet and the Client Portal, take a look at this article.

Clients can also elect to make payments on multiple invoices at once. This article on bulk payments in the Client Portal will explain how that process works.