When your clients make payments with BigTime Wallet, they have a couple different ways to set up payments and their processing date. They can either elect to make payments effective immediately, or they can choose to schedule payments for future dates. Here, we'll go over each of those options and explain how each one works.
Immediate Payments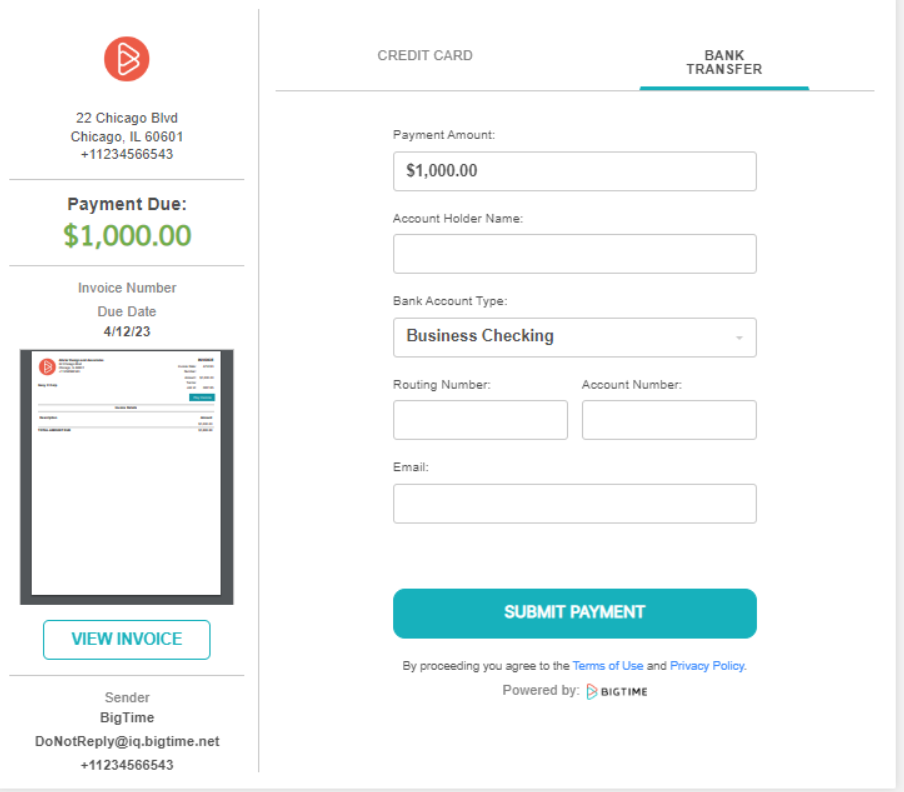 Clients can make payments on invoices as soon as they receive them. By default, the invoices you send to clients will prompt them to make an immediate payment, and these types of payments will appear immediately in your BigTime account.
Scheduled Payments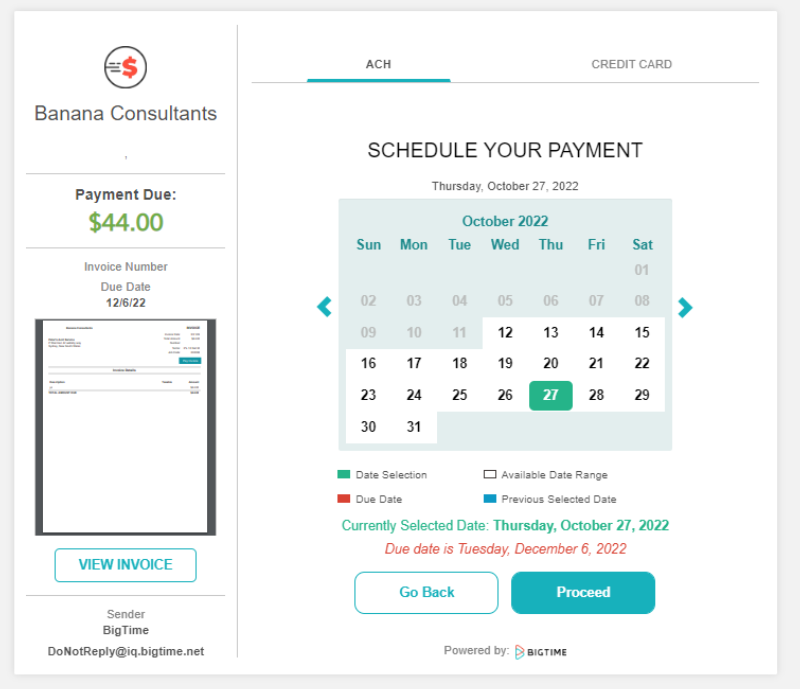 If immediate payment processing doesn't make sense for your firm, or if you'd like to give your clients more flexibility with when they make payments, you can enable scheduled payments on invoices. This will allow your clients to schedule their invoice payments for future dates up until the due dates set for those payments. Scheduled payments are a good option if you don't want to lock your clients into paying invoices as soon as they receive them. Instead, they'll have a window within which they can schedule their payment. If you have more questions about scheduled payments, take a look at this article.