You've set up the Client Portal for your clients. Now you're ready to invite them to it. This article will show you how.
Note: Be sure that you've set up the Client Portal in BigTime before you send the invites to your clients.
1. Click MY COMPANY...PROJECT LIST from your navigation bar.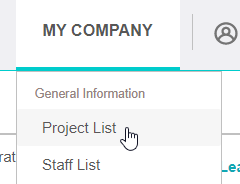 2. Select a project from your Project List.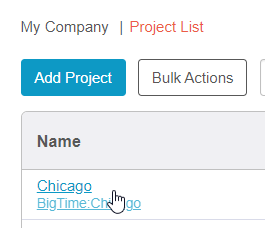 3. Click on the CLIENT tab, and then click on the CONTACTS sub-tab.


4. Click the hyperlink NOT INVITED.




A window will appear asking if you'd like to invite your contact to the Client Portal. Click YES to send the invite.

Alternatively you can send the Client Portal invite when you create your contact. Just click on the hyperlink, EMAIL INVITE.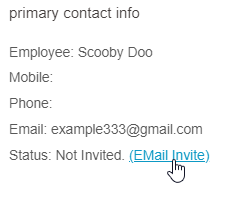 After you send the invite, the status will change to "Pending", meaning the invite has been sent, but the client hasn't confirmed and created their account.