On your Payments dashboard, you can view payment history and pending payments that have been submitted via the BigTime Wallet. This article will show you how to access and use this dashboard.
First, get to the Payments dashboard.
Click INVOICING...PAYMENTS from your navigation bar.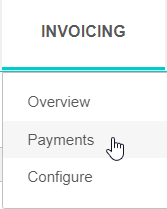 Now you can get the details you need: pending payments and payment history.

PENDING PAYMENTS
Pending Payments allows you to view payment details and update the status of each payment. That's the view you see in the above image.
If your screen looks different than the one shown, then you just need to select PENDING PAYMENTS from the picklist in the top left corner of your screen.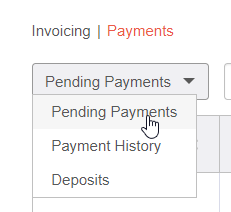 Here you can see a list of your pending payments.
Get the details for a particular payment by clicking on a hyperlinked payment number (found under the PAYMENT # column) to see payment details. A new window will show up with the details for a particular payment.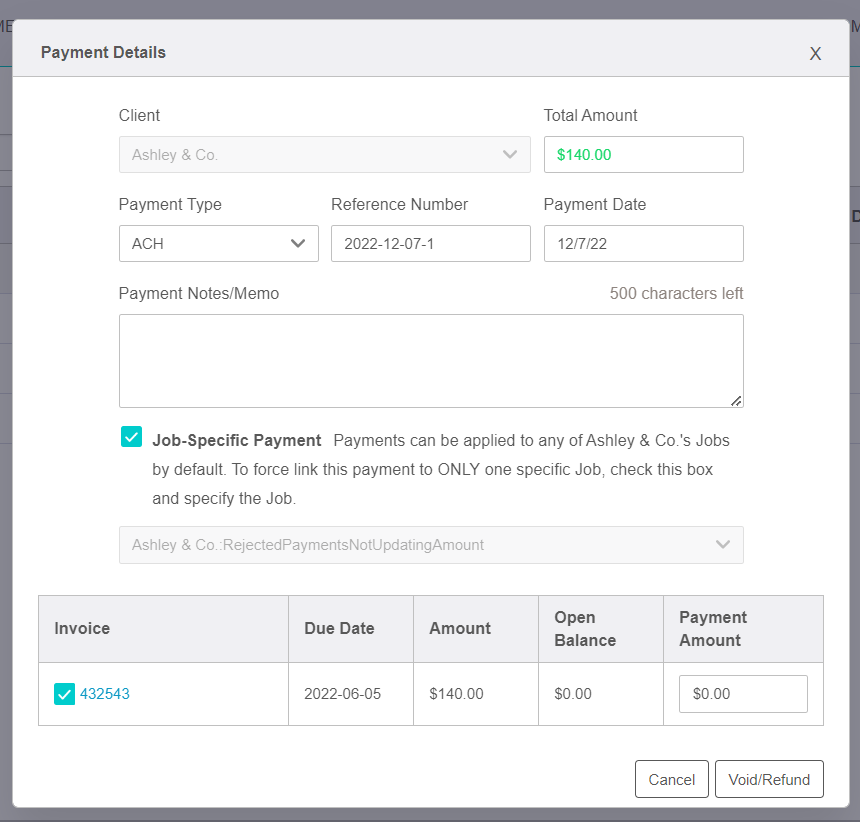 PAYMENT HISTORY
Navigate to PAYMENT HISTORY by selecting it from the picklist. Here you'll see all payments that have been deposited into your bank account.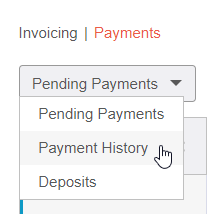 There's also several useful features to organize this dashboard, so it appears as you like it. Moving from left to right across the navigation bar on this Payments window:
Search- type in the specific payment you're looking for.
REFRESH PENDING PAYMENTS- click this hyperlink to ensure your window contains the most recent payments and their statuses.
FUNNEL ICON- add filters to your columns.
GEAR ICON- add or remove columns.