The Staff Dashboard is where you can add, edit, and obtain information about a staffer. The dashboard consists of eight tabs:
Basic Info

User Rights

Contact Info

Skills

Time

Expenses

Activity

Teams
In this article, we'll explain how to access a Staff Dashboard and the features associated with it. Plus, at the end, we'll add links to specific articles that will guide you through the functions of each tab.
Takeaways
Add basic details for a staffer, like their title,

status

, and address.
Review and edit timesheet and expense entries.
Establish up to five different billing rates for a staffer.
Access a Staff Dashboard
Follow the steps below to access the Staff Dashboard for one of your staffer's.
1. Click MY COMPANY...STAFF LIST from the upper navigation bar to get to your Staff List.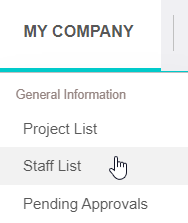 2. Click on a staffer's name from the list on the left-side of the window.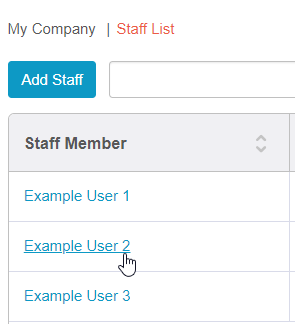 3. Navigate within the Staff Dashboard by clicking on the tabs on the gray header.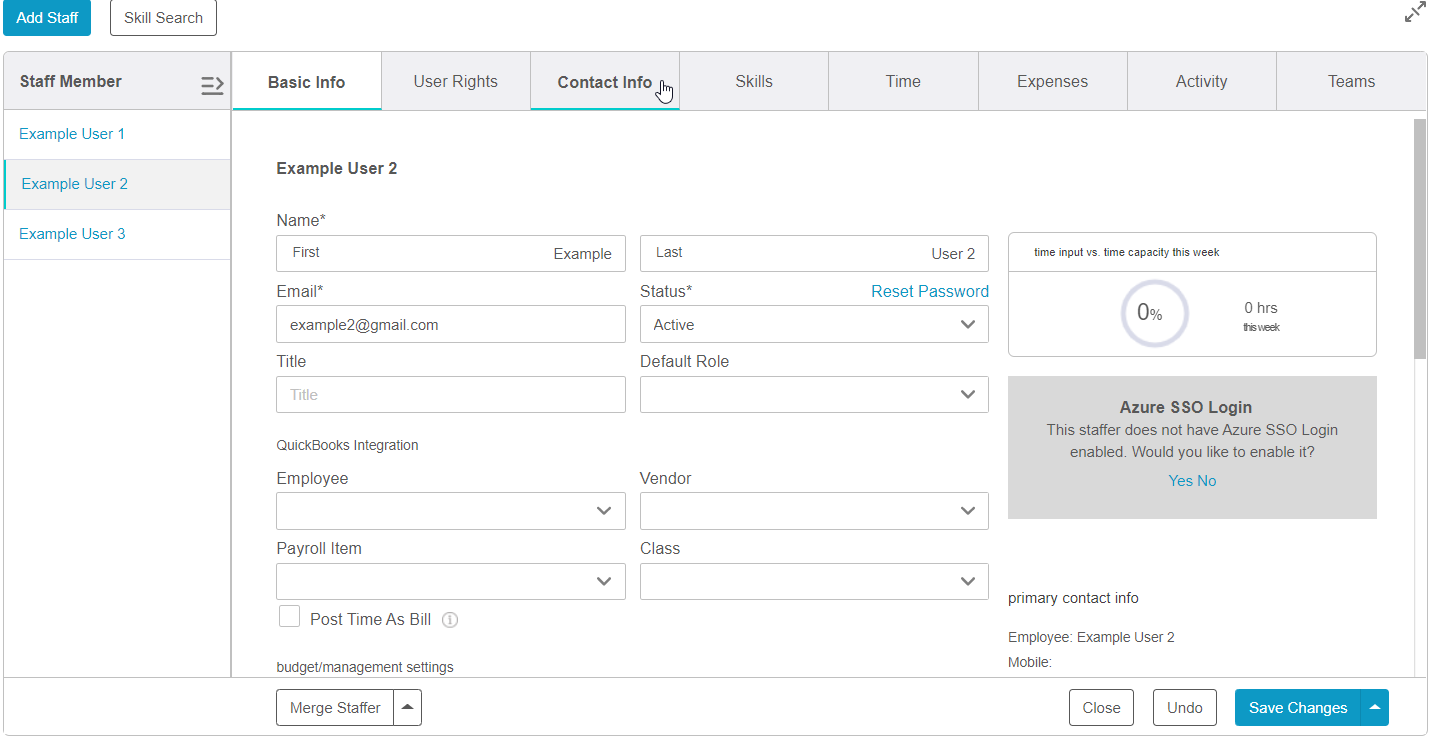 Staff Dashboard Functions
Here's a brief summary of each tab within the Staffer Dashboard:
Basic Info—add a staffer's

status

, establish work capacity, set up bill rates, identify cost centers, and create custom fields.
User Rights—identify the

security group

for a staffer.
Contact Info—include details, like address and phone number, about a staffer so it's easy to get ahold of them.
Skills—view a staffer's skills and add new ones.
Time—review and edit timesheet entries for a staffer.
Expenses—review and edit expense entries for a staffer.
Activity—create reminders, like send an email or make a phone call, for your staffers.
Teams—identify and assign staffers to specific teams.