Which pipeline gets brought in when I sync to BigTime from HubSpot?
The pipeline with the ID set as "default" will be the one that gets synced to BigTime. This "default" pipeline will often have the name "Sales Pipeline".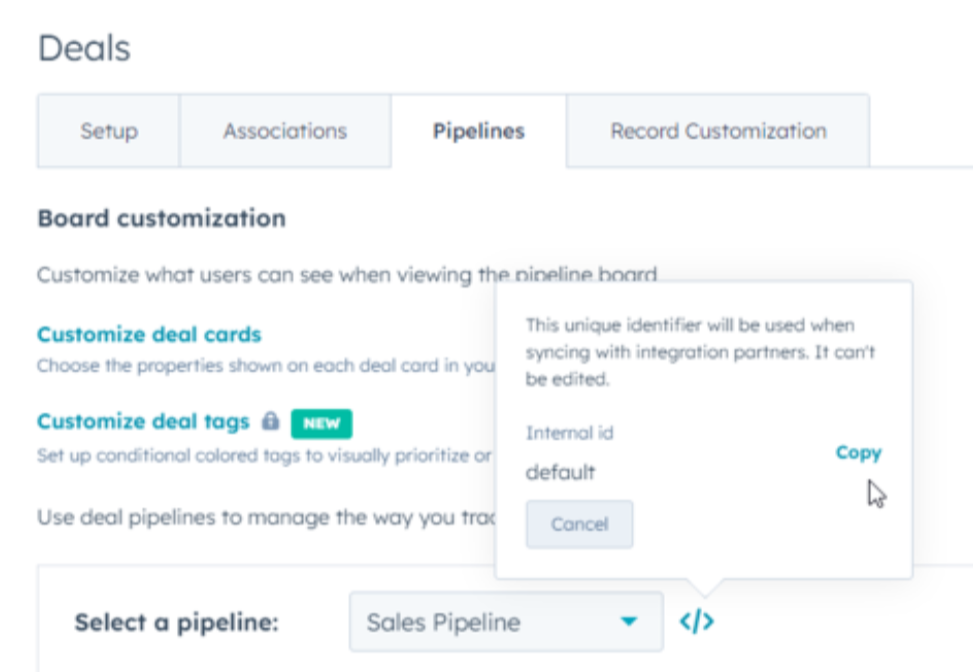 Can I bring multiple pipelines into BigTime from HubSpot?
No, right now you can only bring in one pipeline.
Can I pick the pipelines I transport from HubSpot?
For the time being, you will only be able to bring the default pipeline in from HubSpot.
Does my pipeline have to have a specific name to get synced?
BigTime matches the ID of your pipeline when syncing it over, so the name of your pipeline can be different in each platform.