Managers and admins can use the Search Skills feature to find staffers with a specific set of skills, certifications, and/or languages. For example, you want to find all staffers who have the "project management" and "technical writing" skills.
This feature is useful when you're creating your project teams, and you want to search for specific staffers who have particular qualifications.
Note: This article assumes that you've assigned skills to a staffer.
Click MY COMPANY...STAFF LIST from your navigation bar.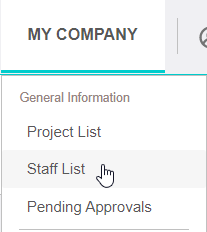 Click on the SKILL SEARCH button.

Click CLEAR, toward the bottom of the window, to clear your previous search. Then, click on the arrows under Skills, Certifications, or Languages to select and add the fields you're searching for.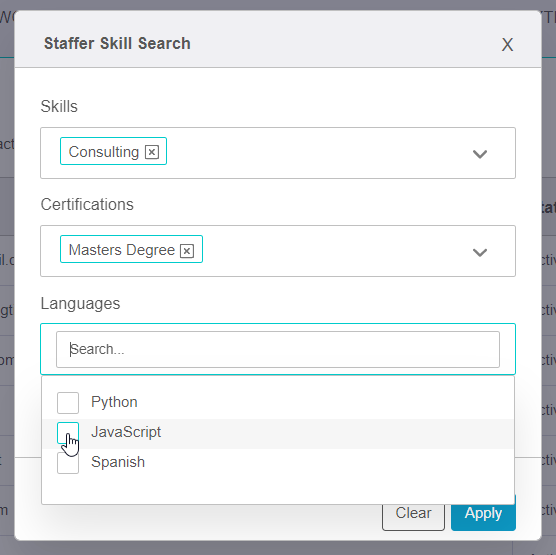 Click APPLY, once you've made your selections. Now your Staff List will be updated with the staffers who fit your selected criteria.
You may also want to add the Skills column to the Staff List. To do this, click on the GEAR ICON near the top right of the Staff List and click SKILLS, which will contain all of the skills you selected.