Skills Matching allows you to enter skills that are needed for each role in your firm. For example, a software company may need skills like data analysis, design, project management, and SQL.
The idea is to create a list of skills that your firm needs, assign those skills to staffers, and then rate your staffers for each skill. You can do these things with Skills Matching. It's an efficient and effective way to identify qualified staffers when creating project teams. In short, it ensures the right people are on the right projects.
This article explains how to activate Skills Matching in BigTime and how to activate permissions for select users to use it. If you're new to Skills Matching, it's the place to start.
NOTE: Only Premier or Projector users have access to this feature. This article, and all other articles in the Skills Matching section, explain how to use BigTime's basic skills matching features. If you need a more advanced tool for skills management that also lets you manage time off and utilization, talk to your customer support person about adopting BigTime's resource management module, BigTime Foresight. You can learn more about this module by visiting the BigTime Foresight section of our Knowledge Base.
Activate Skills Matching
1. To activate Skills Matching, click MY COMPANY...MY COMPANY from your navigation bar.
2. Click the ACTIVE FEATURES tab.

3. Then click ON next to SKILLS and click SAVE.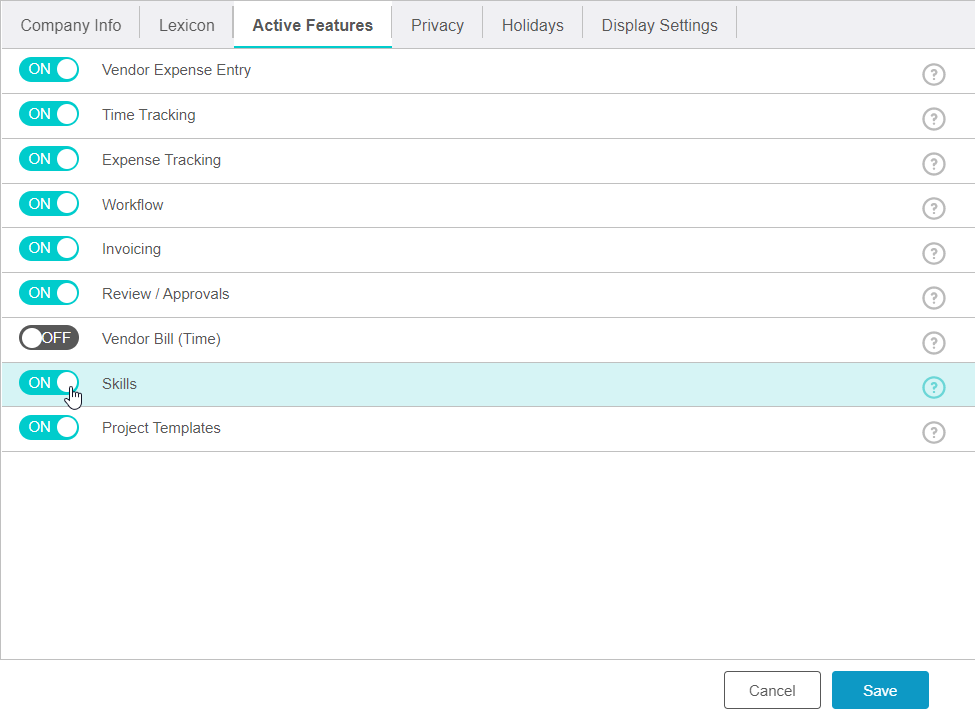 Two things happen once you save your change.
First, the Skills feature will be added to your MY COMPANY menu list, which is where skills are created for your firm (see image below).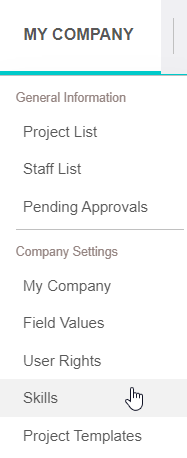 Second, on the STAFF DASHBOARD for a particular staffer, there will be a new tab called SKILLS. This is where you'll assign the skills that you've created for your firm.

Activate Skills Permissions
Now that you've activated the Skills Matching feature, you're ready to activate the permissions associated with it. Admins decide which users have access to your firm's skills list and whether or not these users can view, manage, or delete skills.
1. Click MY COMPANY...USER RIGHTS from your navigation bar.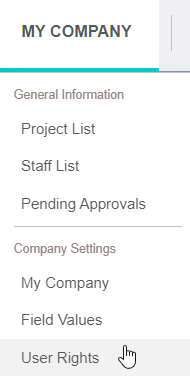 2. Click on a SECURITY GROUP.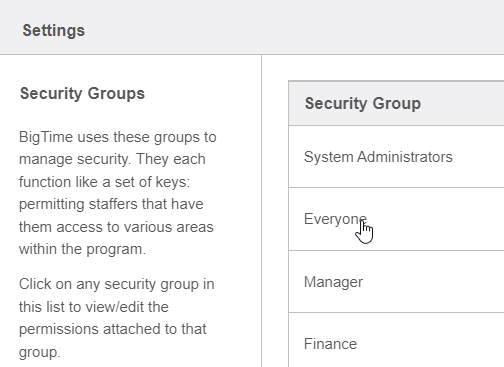 3. Next, click on the SKILLS header.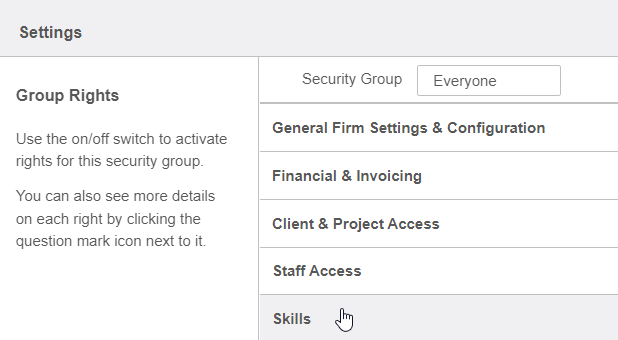 Several options will populate, which are organized in two sections: SKILLS LIST and STAFF SKILLS. Each section is explained below.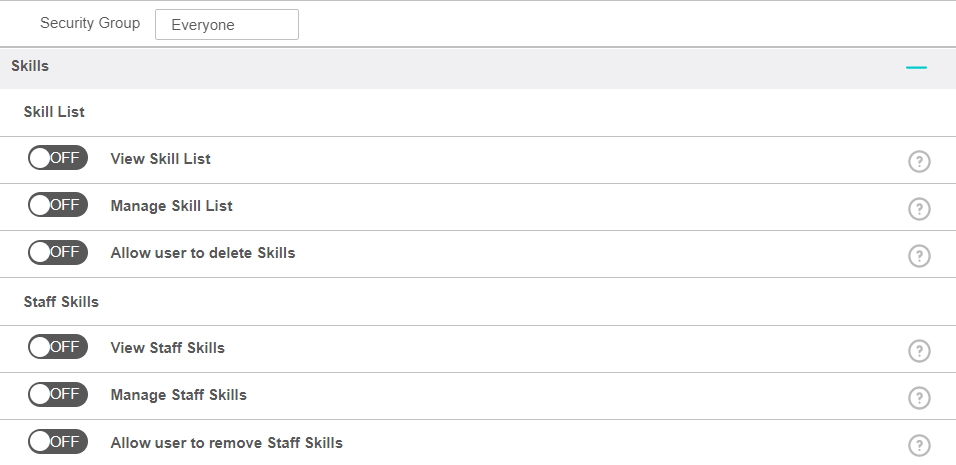 SKILLS LIST refers to staffers who can access and/or modify the Skills List. This is where all of the skills for your firm will be created that can then be applied to staffers you assign to projects.
STAFF SKILLS refers to access rights for users who can view and/or modify staffer skills on the Staff Dashboard for a staffer.
4. Turn On any of the relevant permissions. Then click SAVE.