Say Jason has a meeting in Boston and uses his own credit card to pay for his flight, hotel, and meals. When he returns, he'll add an expense in BigTime to get reimbursed. This is an example of a reimbursable expense because Jason gets paid for his business expenses.
This article will show you how to add a reimbursable expense in BigTime. Follow the steps below.
1. Click TIME/EXPENSE...EXPENSES from your navigation bar.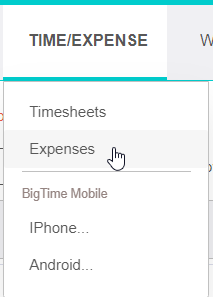 2. Click ADD NEW EXPENSE.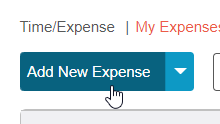 3. Add expense details and click SAVE.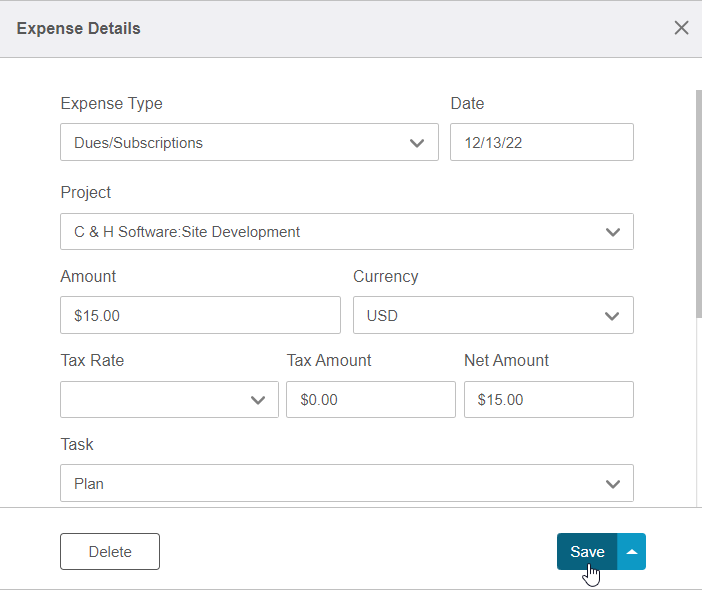 Then, you can submit the expense as you normally would.