Sometimes it's nice to have a tangible copy of your expense report. That's easy to do in BigTime. In this article, you'll learn how to print submitted expense reports with or without uploaded receipts in a variety of layouts.
1. Click TIME/EXPENSE...EXPENSES from your navigation bar.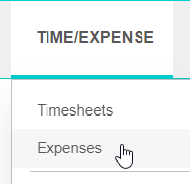 2. Click EXPENSE HISTORY, located near the top-left corner of your window if you're in the "Add Expense" view. Otherwise, you'll see your expense history.


3. Click on the printer icon next to a submitted expense.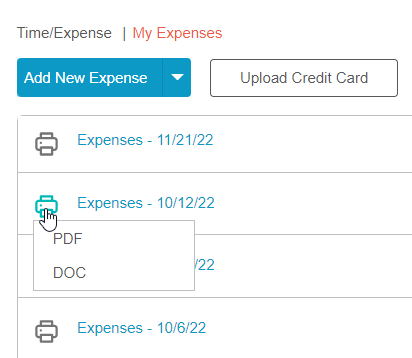 4. Click PDF or DOC to download your expense report as either a PDF document or Word Document, respectively. For the purposes of this article, we'll select PDF.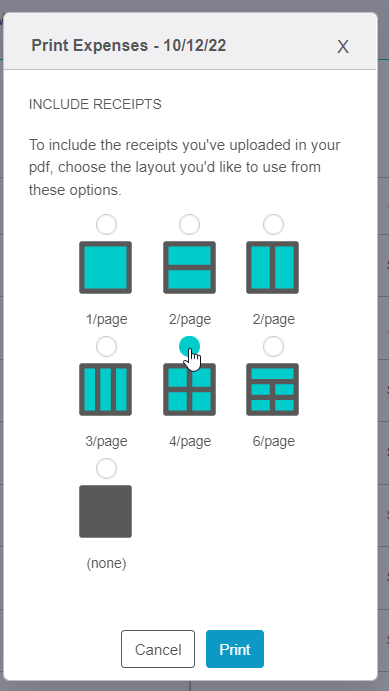 5. Select your receipt layout on the new window that populates. Or select NONE if you don't want to include your receipts.


6. Click PRINT, and your expense report will populate in your selected form (ie, PDF or DOC).


TIP: Print Options for Admins
If you're an Admin or Manager, you can print your own expenses as well as the expenses of any users you manage from the same Expenses area. Click on the red triangle near the top-right of your window, and select a staffer from the picklist to view and print expenses.