Edit or delete multiple timesheet entries associated with a staffer on the Staff Dashboard. This article will walk you through the process.
First, let's get to the Timesheet History window on the Staff Dashboard.
1. Click MY COMPANY...STAFF LIST from your navigation bar.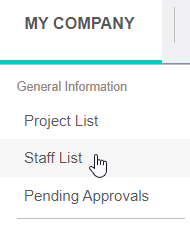 2. Select a staffer from your Staff List.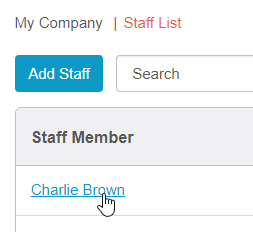 3. Click the TIME tab.


4. Select a time entry date range.

To do this, click WEEK, MONTH, QUARTER or YEAR in order to populate date ranges at a weekly, monthly, quarterly, or yearly level. Your window will populate with hyperlinked date ranges based on this selection.





Then, click on a hyperlinked date range.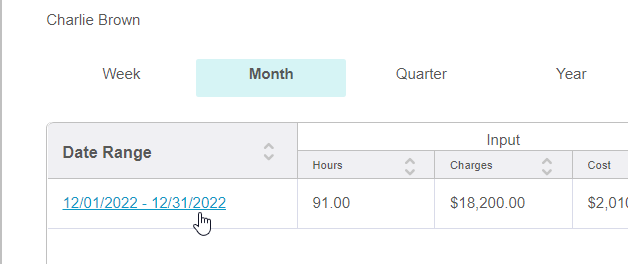 Your window will look like this:



5. Select one or more boxes under the PROJECT column. This will activate the Bulk Actions feature.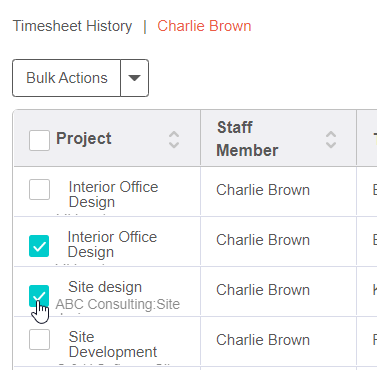 6. Click the GRAY ARROW next to BULK ACTIONS and a picklist will populate with two options: UPDATE and DELETE. We'll explain both.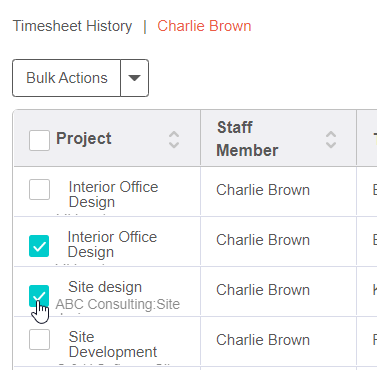 UPDATE- Update the timesheet history for a staffer. A new window will populate where you select and input the relevant time entry details.

Even though you are on the dashboard for a particular staffer, you choose the staffer who you want to update the record for in this window.

For instance, we're on the Staff Dashboard for Charlie Brown. But we can edit the selected timesheet(s) for another staffer, Peppermint Patty.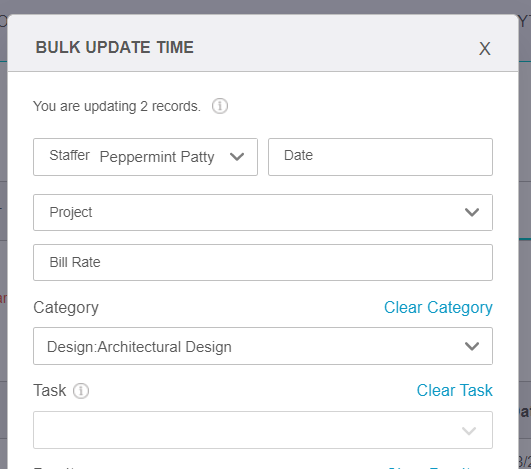 Click Update Time to do just that. Keep in mind that if you select multiple timesheet entries with Bulk Actions, then you'll apply the changes to all of your selections.

DELETE- delete the selected time entries. This is a permanent action that'll delete the entry from the Timesheet History window.