Update historical cost rates for staffers based on a date range that you select.
Here's a common scenario: a staffer received a raise and the admin forgot to change the staffer's cost rate when the change went into effect. Now the admin needs to apply the new rate to time that has been submitted since the change. We'll show you how to update historical cost rates.
1. Click MY COMPANY...STAFF LIST.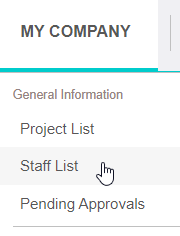 2. Select a staffer from the STAFF LIST to get to the Staff Dashboard for that staffer.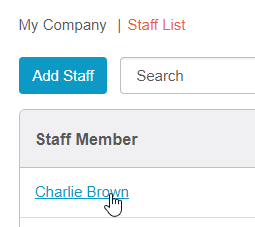 3. Enter a cost rate into the COST RATE field. We'll update our staffer's rate to $30.



4. Click SAVE CHANGES, which is located near the bottom-right of your window.



5. Click UPDATE RATES to update the rate.



6. Enter a date range, both a start and stop date. Click into the text box and a calendar will populate, and you can select the date.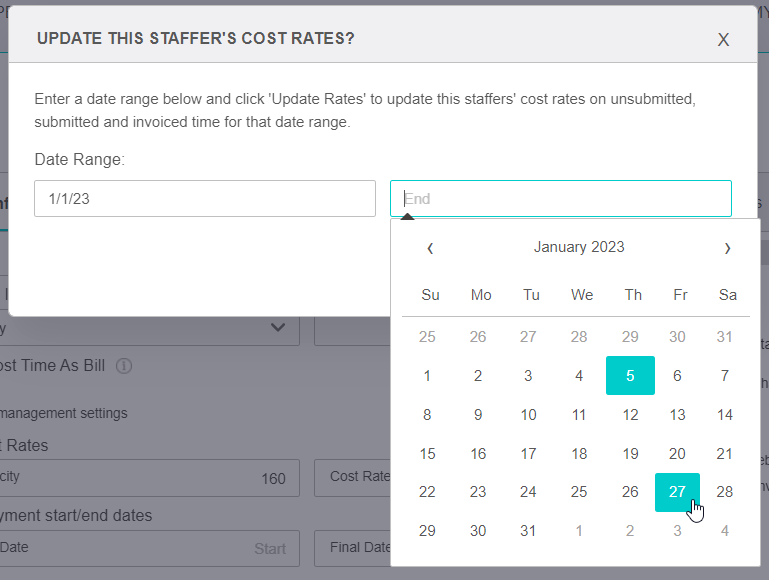 7. Click UPDATE RATES.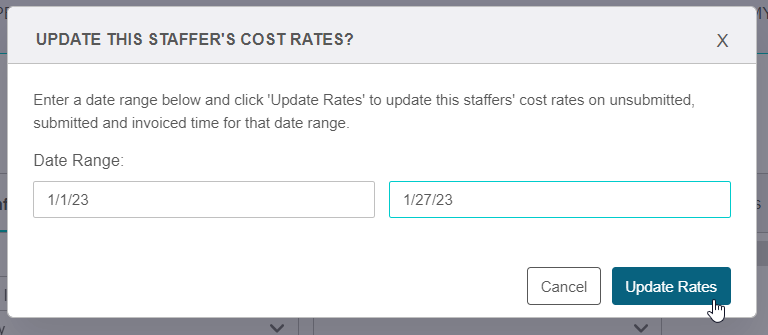 A question box will pop up, asking if you're sure you want to update the cost rate. Click YES to update the rate.

Now, let's get our staffer's cost rate back to $100. This part is easy: just enter $100 into the cost rate field, and click SAVE CHANGES.