Admins with the Financial Admin user right can edit a staffer's expense report, including the report name, report number, submission date, and the "mark as paid" field.
This article will show you how to get to a staffer's expense report and how to make edits to it.
1. Click MY COMPANY...STAFF LIST from your navigation bar.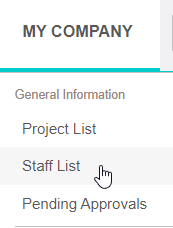 2. Select a staffer from your STAFF LIST whose expense report you want to edit.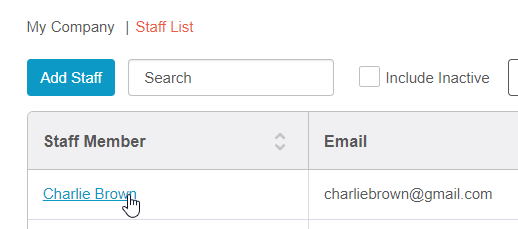 3. Click on the EXPENSES tab.


4. Click on an expense report to edit.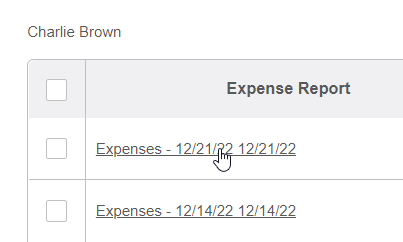 5. Click EDIT REPORT.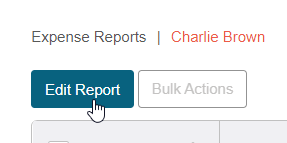 A small window will populate where you can make your edits.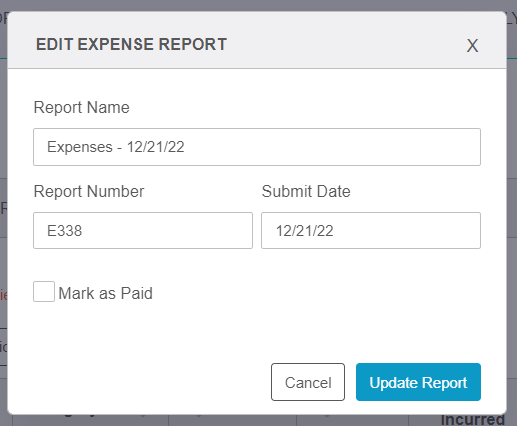 Here's what you need to know:

-If there's a check next to "Mark as Paid," then the expense report is marked as paid. This status won't be overwritten if the report is subsequently approved or posted. Unchecking the 'Mark as Paid' option will revert the status.

-The report number is automatically assigned by BigTime. However, you can edit this number, if you wish, by typing into the textbox.

-The "submit date" and "report name" are required fields.


6. Click UPDATE REPORT to do just that.