A staffer's default role (if they have one) will be automatically applied when you add the staffer to a team.
In this article, we'll add a default role on the Staff Dashboard for a staffer. Then, we'll see where this role is added.
Create a Default Role
1. Click MY COMPANY...STAFF LIST from your navigation bar.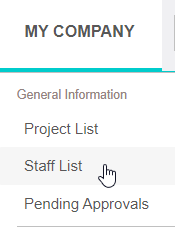 2. Click on a STAFFER'S NAME from the Staff List. This will take you to the Basic Info tab on this staffer's Staffer Dashboard, which is where you want to be.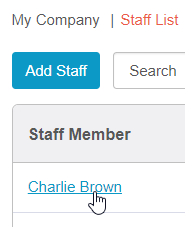 3. Find the header DEFAULT ROLE and click the GRAY ARROW beneath the header.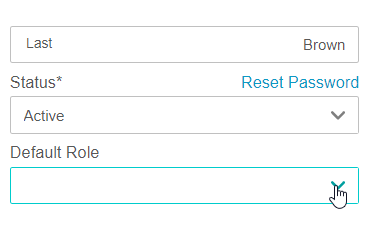 4. Select a role from the list of default roles that populates.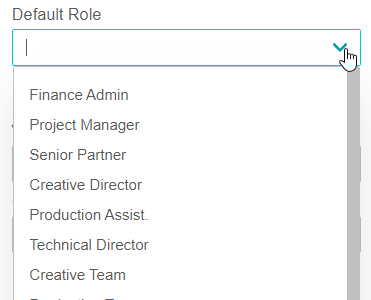 5. Click SAVE CHANGES near the bottom-right of your window.


Now let's add the staffer to a team. When we do, their default role will automatically populate.
Add a Staffer (Including Their Default Role) to a Team
1. Click MY COMPANY...PROJECT LIST from your navigation bar.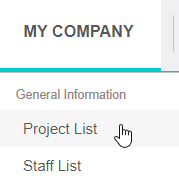 2. Select a project from your Project List.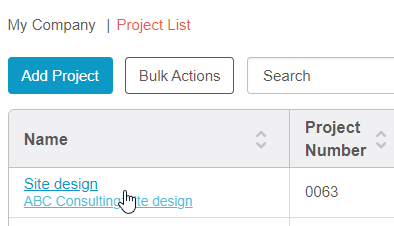 3. Click on the TEAM tab.


4. Click on the hyperlink ADD A TEAM MEMBER.A new line will be added.




5. Click on the GRAY ARROW and find the staffer who you added the default role to.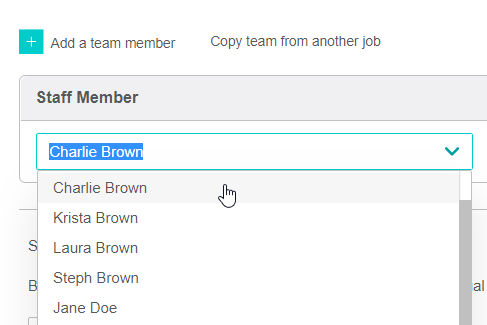 You'll notice that the project role for that staffer automatically populates.

Keep in mind that you can change the project role. Just click on the GRAY ARROW under PROJECT ROLE and select the role you want this staffer to have for this project.

You can also indicate if the staffer is a team lead by checking the box under LEAD. Or click on the TRASH ICON to remove the staff member.