System and financial administrators can reject and send timesheets back to staffers for corrections, but they can also simply make those corrections themselves. Here is a look at the options admins (and those with review/approval access) have to edit errors on timesheet submissions, on behalf of staffers.
Editing Submissions From the Timesheet Approval Area
Follow the instructions detailed in Reviewing/Approving Time to access the approvals area of the system. Drill into the daily detail of a specific timesheet that a staffer has flagged as containing errors.
In the detail view of a staffer's time entry, you can edit all the values that appear in white field boxes, which excludes only the staffer's name. Make sure to click the SAVE button to apply any edits.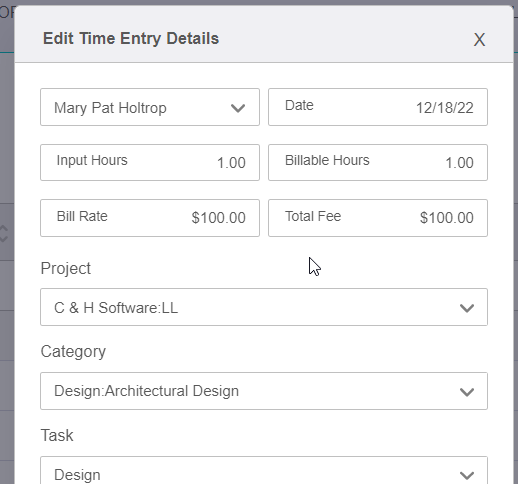 You can also delete an entry entirely by clicking the DELETE button.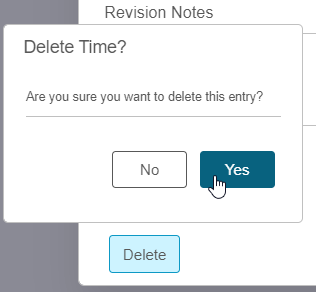 Corrections From a Staffer's Timesheet History
Another option for editing submissions is from a staffer's profile, which can be accessed from MY COMPANY...STAFF LIST. It's not necessarily the case that users who are a part of a review/approval security group will have access to the Staff List, so that's something to consider when configuring group rights. You can also edit these settings at any time to include access to the staff list menu.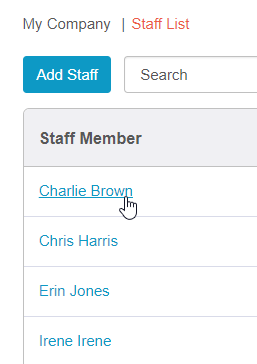 From the TIME tab of a staffer's profile you can choose to view that user's timesheet history on a weekly, monthly, quarterly or even annual range. You can then select the relevant time period from whichever range you specify.

This will catalog all the the individual daily time entries, giving you the option to drill further into the details for a given entry.

Doing so will bring you to the same Edit Time Entry Details screen that you can access from the Review/Approvals area of the system. Make any changes and click SAVE to apply them.