For users who started their trial subscription from Intuit's Apps.com website, you can login to BigTime from Apps.com directly by choosing BigTime from your list of integrated apps. If you'd like to login to iq.bigtime.net directly, here's how.
1. Click LOGIN WITH OPEN ID from the BigTime login page. You're going to use your Intuit username/password to login to the system, so just jump to the Open ID login page.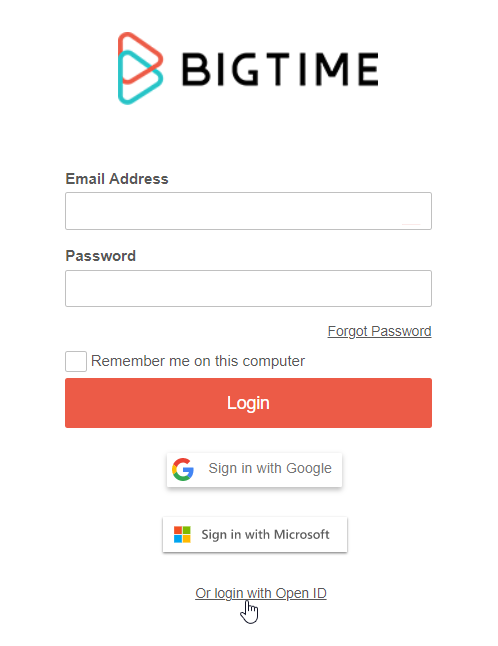 2. Click on the SIGN IN WITH INTUIT button. This will open up a new window where you can enter your Intuit login credentials. Once there, enter your Intuit login credentials. The screen that pops up will ask you to login to your QuickBooks Online account. Once you do, click the SIGN IN button.
3. You're all set! As long as your Intuit user Id has been registered with BigTime, you'll be forwarded directly to your BigTime system.