Leapfrog approvals is an optional invoice review and approval feature that expedites the invoice approval process by skipping reviewers. That way, you don't have to wait for all of your reviewers to approve an invoice.
For example, say you have three invoice reviewers. The secondary reviewer approves an invoice before the primary one, so the primary reviewer is skipped and can no longer review the invoice. But the tertiary reviewer can still review and approve it.
This article is all about leapfrog invoice approvals. You'll learn:
About leapfrog and how it works, and
How to indicate whether you want to use this feature.
What Is Leapfrog?
Before we jump into our leapfrog explanation, it's important to keep in mind that invoice reviewers can review an invoice at any time. In other words, the review process doesn't flow sequentially from the first reviewer to the fourth. Rather, once the invoice review process is kicked off, all of the reviewers are notified and any reviewer can take action in any order.
With that context, let's look at how leapfrog works with an example that uses the image below. Say you have three reviewers, and the secondary reviewer (Linus Van Pelt) approves an invoice before the primary one (Charlie Brown).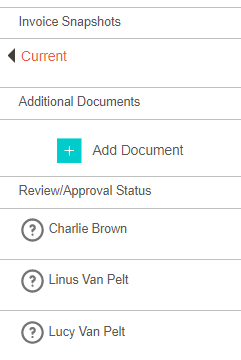 If leapfrog is activated, then the primary reviewer (Charlie Brown) is skipped and the invoice review process continues to the remaining reviewer (Lucy Van Pelt). This means that Charlie Brown cannot accept or reject the invoice. However, if leapfrog is not activated, then all reviewers need to review and approve the invoice.
Leapfrog Scenarios
Let's consider a few more scenarios with leapfrog activated. Say you've got four reviewers and no one has reviewed the invoice so far. The final approver reviews the invoice and approves it. That means the three people ahead of him are skipped and the invoice is approved.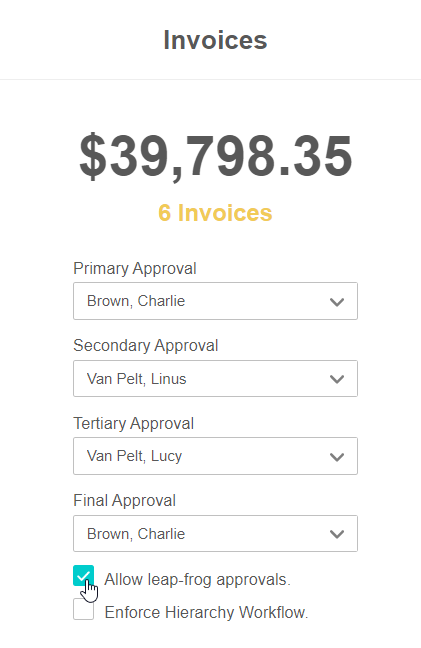 Now consider a situation when leapfrog is activated and an invoice is rejected. The secondary reviewer rejected the invoice, which means the primary reviewer is skipped. The invoice needs re-submitted because it was rejected. In this case, the primary reviewer can review the invoice once it's re-submitted.
Who Was Skipped?
It's easy to see who was skipped with leapfrog: the skipped person's name appears in black font on your DRAFT INVOICES WINDOW. (Click INVOICING...OVERVIEW from your navigation bar, and then click on the middle INVOICES tile). In the image below, NCook was skipped and FShane approved the invoice.

Use Leapfrog in Your Invoice Approvals
Leapfrog invoice approvals is optional, and you can easily edit your decision at any time to start or stop using this feature. By default, the invoice approval process does not use leapfrog invoice approvals.
If you're ready to start using leapfrog invoice approvals, then follow the steps below to activate it.
Note: This section assumes that you've set up invoice review and approvals.
1. Click MY COMPANY...PENDING APPROVALS from your navigation bar.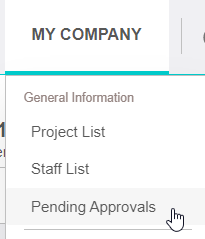 2. Click EDIT SETTINGS on the INVOICES tile.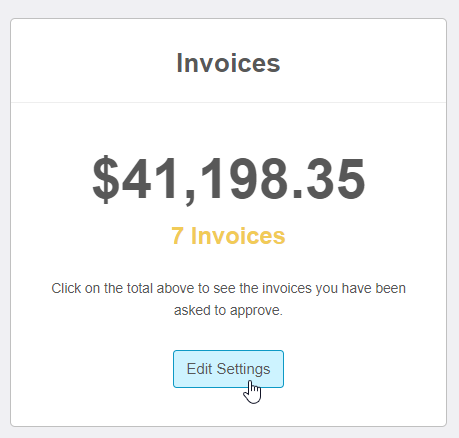 3. Check the box next to the phrase: ALLOW LEAPFROG APPROVALS.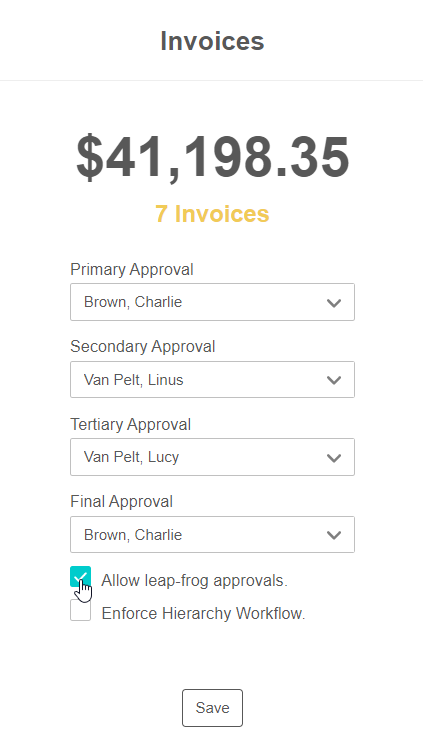 4. Click SAVE to save your change.