Find out if staffers are reaching their billable potential by measuring their billable utilization rate.
In this article, we'll define billable utilization rate and explain why this rate is a necessary way to measure staff performance. Then, we'll show you how to find this rate in BigTime.
What Is the Billable Utilization Rate, and Why Should I Use It?
The billable utilization rate reveals the billing productivity for your staffers. It reflects a staffer's total hours of billable time compared to their capacity, or the number of hours they're available to work. Keep in mind this rate only includes billable hours, so time spent on internal projects or non-billable hours are not included.
How To Find the Billable Utilization Rate
Find the billable utilization rate with a pre-built report. Here's how:
1. Click ANALYTICS...REPORT CENTER to access the reports feature in BigTime.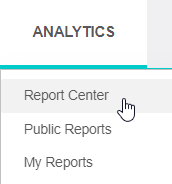 2. Click the PAYROLL tile in the center of the screen.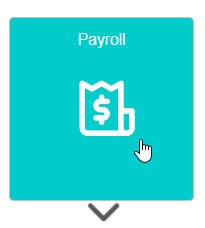 3. Click VIEW next to TIMESHEET SUMMARY (BY DATE RANGE) under the OTHER PAYROLL REPORTS section.




After BigTime creates your report, it will look something like this:





In the example above, Charlie Brown billed 57 hours and his capacity is 176 hours. That makes his billable utilization rate 32% ( as found under BILL:CAP ).

Note: The higher the billable utilization rate, the better.
Add a Billable Utilization Ratio Custom Field to Your Report
Billable utilization rates typically vary, depending on a staffer's role in a firm. A partner of a firm may have a rate of 75%, for example, whereas a consultant may have a rate of 85%. For this reason, adding a billable utilization ratio custom field—and using this field within the pre-built report—can give firm owners an at-a-glance reference of how staffers are performing.
Click here if you're new to custom fields. Otherwise, create a billable utilization ratio custom field label and add the ratio target to the text box. Do this on a staffer's BASIC INFO tab. To access this tab, click MY COMPANY...STAFF LIST and select an employee.

Then, follow the instructions in the section above to access the Timesheet Summary (by Date Range) report. Once the report is created, you'll edit it to include your custom field. Here's what you do:
1. Click the gray triangle next to CUSTOMIZE (top-right corner) and select CREATE A COPY from the picklist.


2. Click on an existing column and click the blue PLUS SIGN located on the right. Doing so will create a new column for your custom field.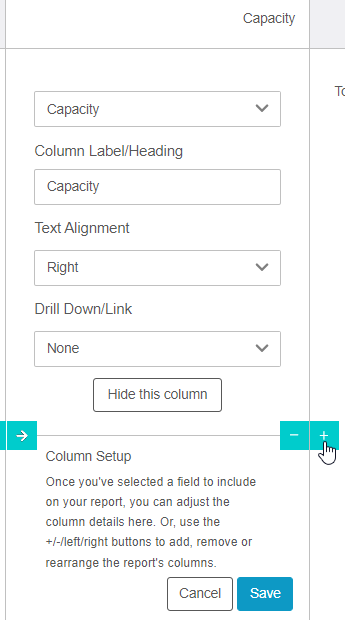 3. Scroll within the gray box until you see the CUSTOM FIELDS header. Check the box next to BILLABLE RATIO TARGET.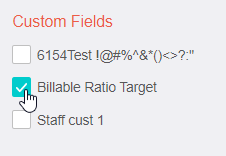 4. Click the CLICK HERE link near the end of the gray box.



5. Click CREATE REPORT to generate your report.



6. Click PUBLISH REPORT to publish your report. You'll have the option to rename your report if you wish.





Now you'll get the billable ratio target for your staffers, as shown below.