Use capacity in BigTime to make sure you're properly utilizing your most important asset: your staffers. This article will explain what capacity is and how to access it.
What Is Capacity?
The number of hours a staffer is expected to work in a month is capacity. In BigTime, this number is usually 160, since the average full-time staffer works 40 hours each week for four weeks each month. 160 is automatically applied when a new staffer is added. However, you can adjust this number by typing into the capacity text box. For example, Joe's a part-time staffer, so you'll update his capacity field to 80.

Use capacity to find out if your staffers are being over or under utilized: compare the number of hours they work to their capacity. For example, if Logan worked 200 hours last month, he is over capacity. So next month you'll allocate some work to Michael, who worked 100 hours and is under capacity.
How To Access Capacity
Follow the steps below to access the capacity feature:
1. Click MY COMPANY...STAFF LIST to get to your staff list.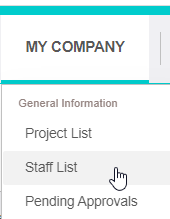 2. Click on a staffer's name and you'll be directed into the BASIC INFO tab for that staff member.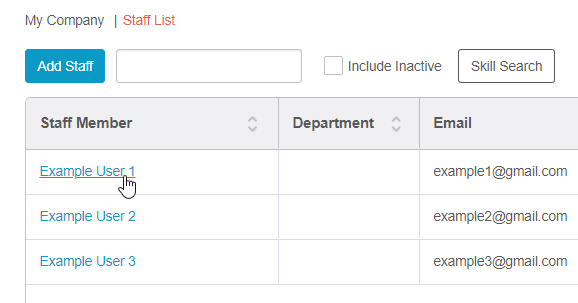 3. You'll find CAPACITY toward the middle of the window under BUDGET/MANAGEMENT SETTINGS. Enter the staffer's capacity if it's different than 160 (Bigtime's default capacity).

4. Save your update by clicking SAVE CHANGES near the bottom-right of your screen.



Now, let's put this capacity field to good use. Click here to learn how to use capacity in BigTime.