Include your task-related custom fields to the time and expense report types you create. The process is two-fold: First, you need to create custom fields on your task; then include these fields on your reports. This article will show you both processes.
NOTE: If you know how to create custom fields on tasks, then skip the section below and find the header "Include Custom Fields on Reports" to learn how to add these custom fields to reports.
Create Custom Fields on Your Tasks
Personalize your tasks with custom fields. It's a simple way to add specific task details that are relevant to you and your team.
1. Click MY COMPANY...PROJECT LIST from your navigation bar.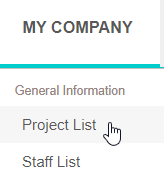 2. Select a project from your list of projects.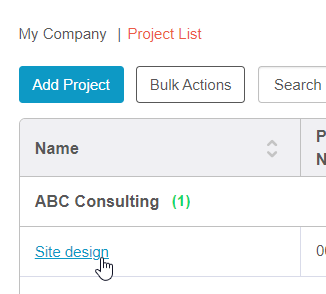 The Project Dashboard for this project will populate on the right-side of your window.
3. Click TASKS on the Project Dashboard.



4. Select the task you want to add the custom field(s) to.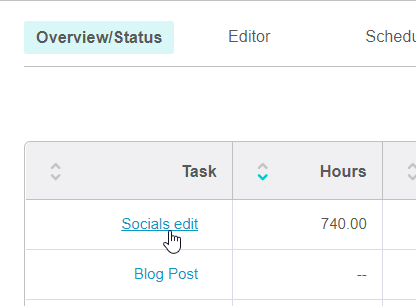 A new window will pop up, once you click on a task.
5. Click on the button ADD/EDIT CUSTOM FIELDS.

NOTE: Scroll to the end of the Task/Budget Details window to find this button.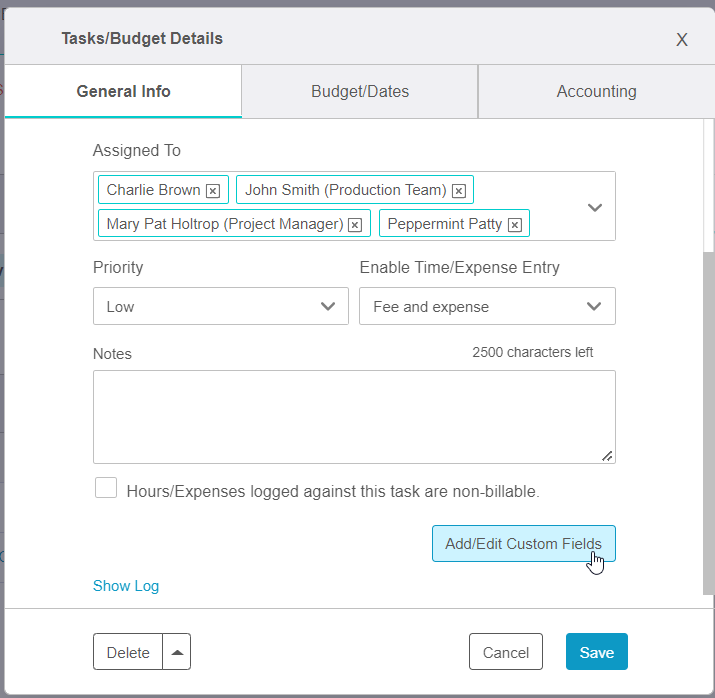 6. Click ADD NEW FIELD.



7. Type the label of your custom field and clickSAVE FIELDS.




NOTE: Choose to enter different values for your custom field, such as a currency or percent. Click on the PENCIL icon and several options will populate (see image below). Reference this article to learn more about them. Note, too, that you can delete a field by clicking on the TRASH CAN.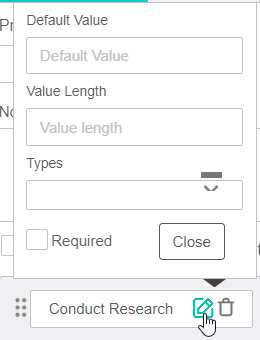 8. Add information to your custom field. In the image below, "conduct research" is our custom field. Now we can add information to it by typing in the text box. Click SAVE to save your work.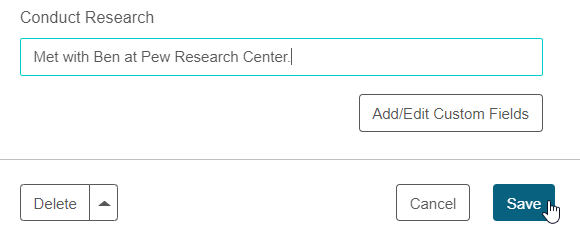 Repeat the steps above to add more custom fields.
Include Custom Fields on Reports
Now that you've created a few custom fields, let's include them on the reports you create.
Any of the task-type reports will include custom fields, as will any time and expense reports: Expense Detail, Timesheet Detail, Expense Summary, Timesheet Summary, Time and Expense Detail, and Time and Expense Summary. All of the Task-type reports also include custom fields. For this article, we'll create an "expense detail" report.
NOTE: The custom field(s) you create will be available on all of your tasks. For example, if you add "conduct research" as a custom field to one task, it'll appear on every task in the system.
1. Click ANALYTICS...REPORT CENTER from your navigation menu.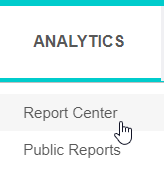 2. Click the MAGNIFYING GLASS (see image below), and then click the hyperlink CREATE YOUR REPORT.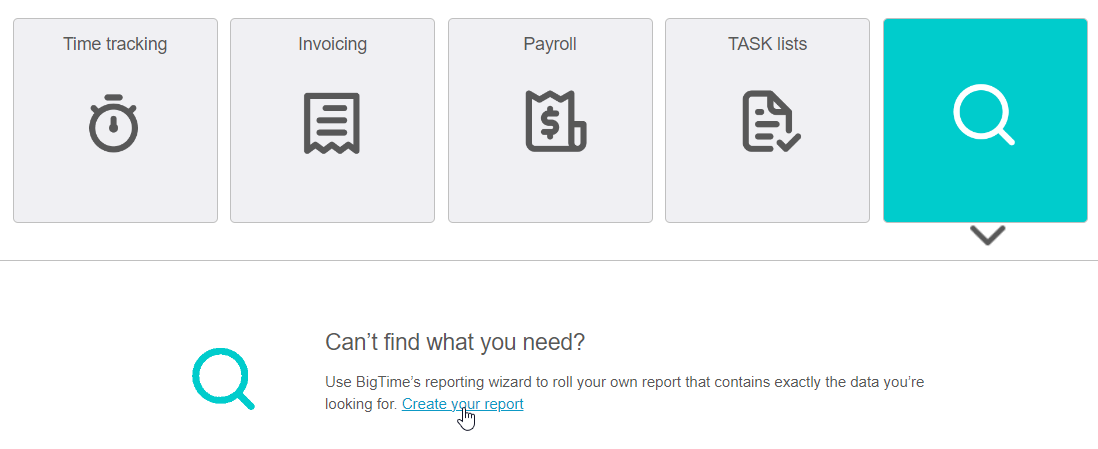 3. Click EXPENSE DETAIL to indicate the type of report you want to create.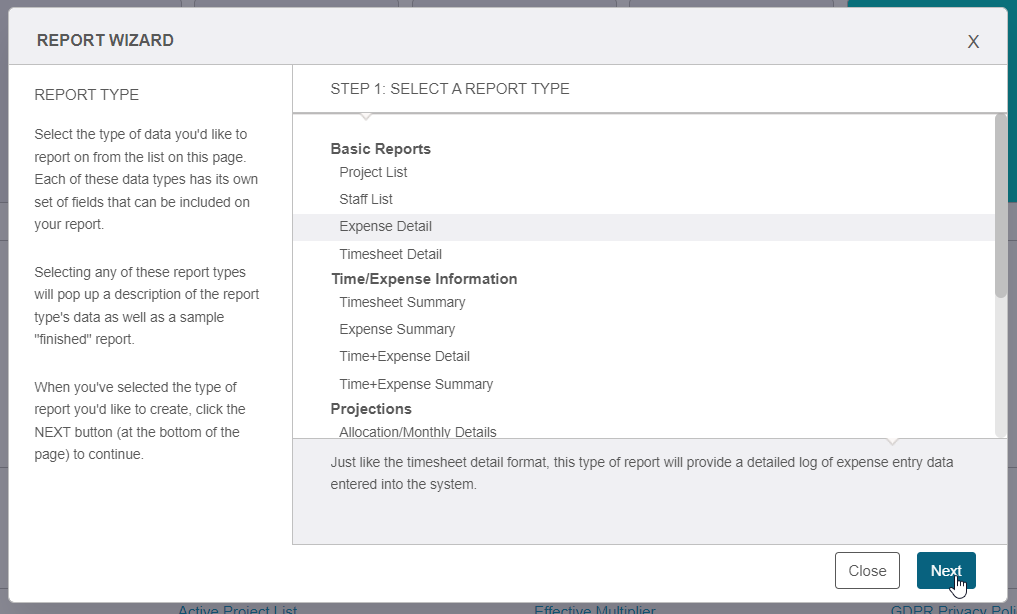 Then, click NEXT.
4. Type the name of your custom field or "task details" into the textbox to search for the custom fields you created. Select the custom fields you'd like to add to your report.

NOTE: Project custom fields will appear under the Project Details section.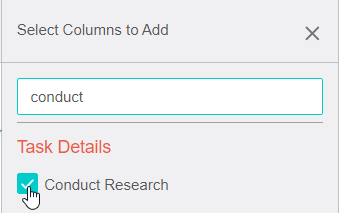 Now that you've added your custom fields, you can continue making and customizing your report.