Approve multiple timesheet entries at once when you use Bulk Actions. This article will walk you through the process.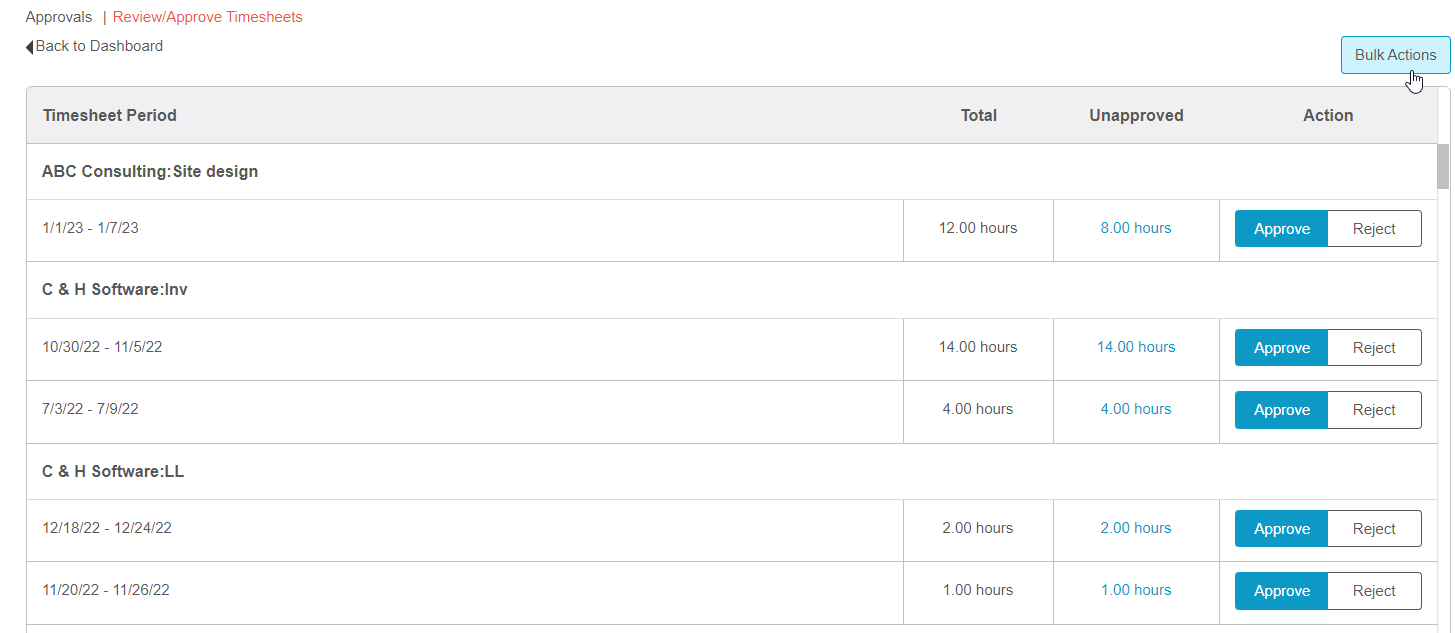 1. Click MY COMPANY...PENDING APPROVALS from your navigation bar.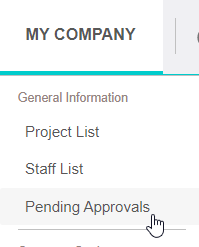 2. Click on the TIMESHEETS tile.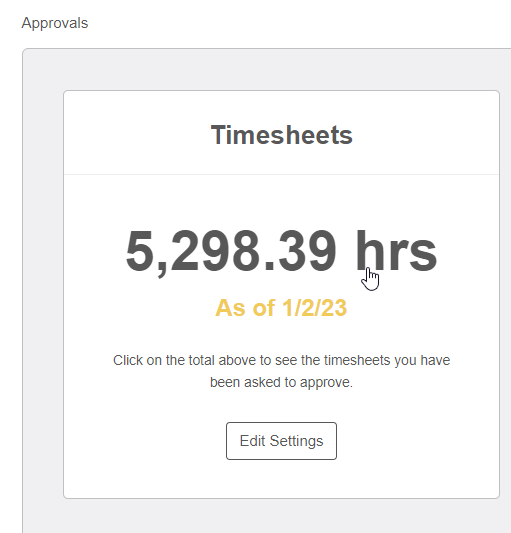 3. Click BULK ACTIONS, near the top right of your window.

4. Check the box next to the project name or staffer's name for which you want to bulk approve time.

For example, in the image below we checked the box next to our project, E5 Partners LLC, which automatically selected the timesheet entries associated with it.

Alternatively, you can select the specific timesheet entries that you want to approve. In the image below, we selected two timesheet entries under the C&H Software project.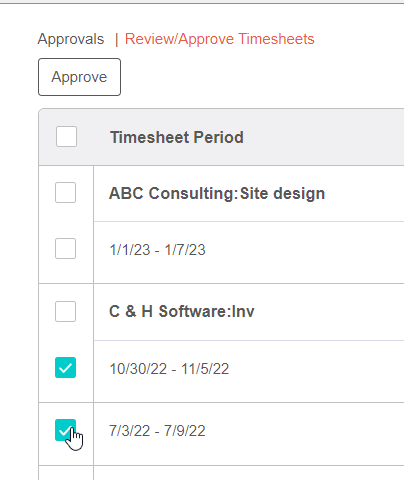 A third option is to check the box next to the timesheet period. This will select all of the timesheet entries on your window.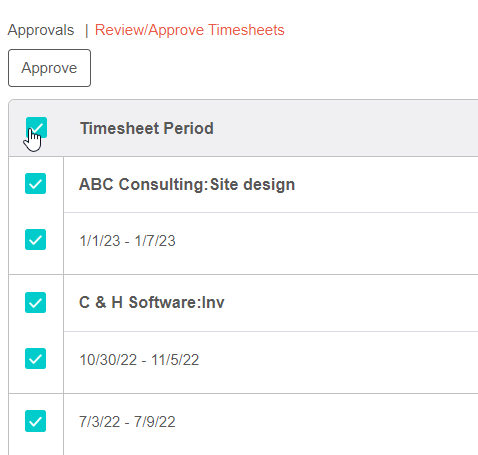 5. Click APPROVE, to bulk approve your selections.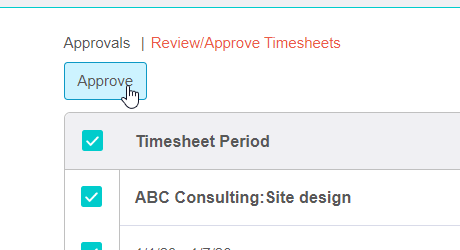 A window will pop up to confirm your action. Click APPROVE to approve the timesheets.