Keep team members in the loop: send a notification to let them know that they've been assigned to a project team.
This article will show you how to activate this notification and customize your message.
1. Click MY COMPANY...NOTIFICATIONS from your navigation bar.


2. Check the box next to ASSIGNMENT NOTIFICATION and click EDIT NOTIFICATION.


3. Click on the red triangle and a picklist will populate. Select PROJECT TEAM ASSIGNMENT.


4. Make changes to your notification. You can update the verbiage in the subject line or the body of the message.

NOTE: For additional details, you can use handlebar syntax in your notice body.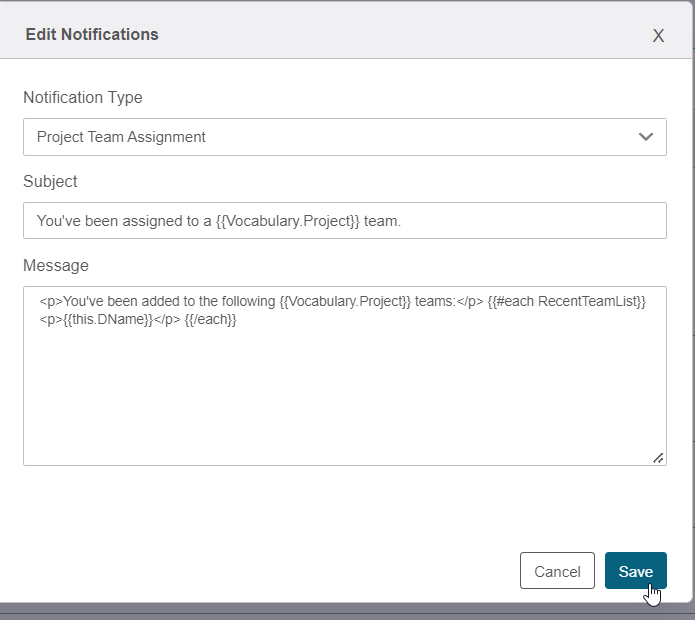 5. Click SAVE to save your work.