There are two layers of report permission settings that work together to help you specify which users have access to specific reports and what exactly you'd like them to see. Here's a look at how to access and apply these various settings to customize report access for your firm.
Restricting Reports by User Group
There might be a certain report that is most pertinent to your firm's managers. In this case, you might want to restrict access to that report by the Manager user group.
To do that you'll need to find and open the report you would like to make available to a particular user group (or groups). From the CUSTOMIZE menu on the report in question, click the down arrow and select REPORT PERMISSIONS.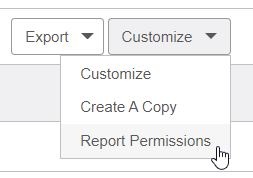 From this area you can deselect/select the user groups you'd like to grant access. Click UPDATE PERMISSIONS to set these restrictions or permissions. These settings will also impact report sharing when you're ready to do that.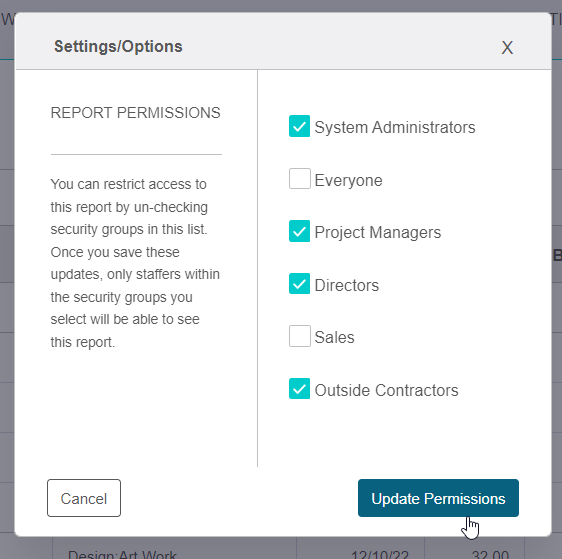 Designating What Report Viewers See
The previous section described how you can update report permissions by user group, but there's another layer of report security you can add by specifying what report viewers should see. You can get to these settings by choosing CUSTOMIZE from the same CUSTOMIZE menu. This will open up the Report Wizard.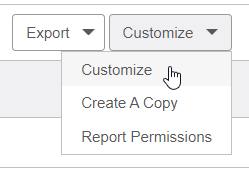 Once you're inside the Report Wizard, click the EDIT REPORT SETTINGS hyperlink on the top left-hand side of your report.

This will open up a settings box where you can specify things like whether you'd like to: restrict access to a particular client or project; restrict report content to users by projects they're staffed on or the staff they manage; apply or remove due date filtering; and even filter report data by a selected staffer.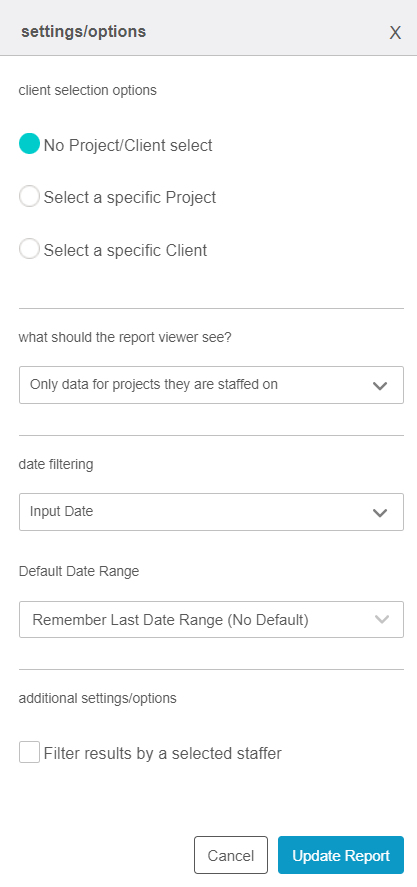 Once you've finalized your selections, click the UPDATE REPORT button. You'll see details about the settings you specified at the top of the report. To return to the report data, click EXIT REPORT WIZARD.

Now those settings you applied behind the scenes will determine options available from the EDIT REPORT SETTINGS button at the top of your report.

For example, if you chose to filter by a certain project or client, you'll be asked to choose that client or project from a picklist in this area. This is also the area where you can actually share a report based on the security and other filtering settings you've applied. Read more about creating those report sharing groups and memorizing and sharing reports.