An alternative to creating a brand new report would be to edit an existing report. To do that you'll want to copy that report to edit and save it as a customized report.
1. Click ANALYTICS...REPORT CENTER from the menu bar to navigate to the Report Center.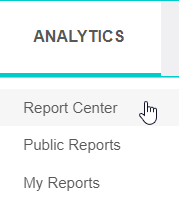 2. Choose the report you'd like to edit. You can do this either by clicking on one of the report category tiles or scrolling down to the ALL REPORTS section and making your selection.


3. Select CREATE A COPY. After you've selected and opened the report you'd like to edit, choose this option from the Customize menu on the upper right side of the screen.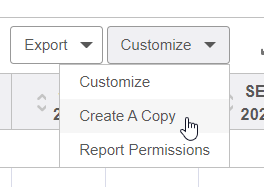 4. Add or remove columns. Click into a column and select the plus sign to bring up a menu of columns to add. You can also remove that particular column by clicking the minus sign.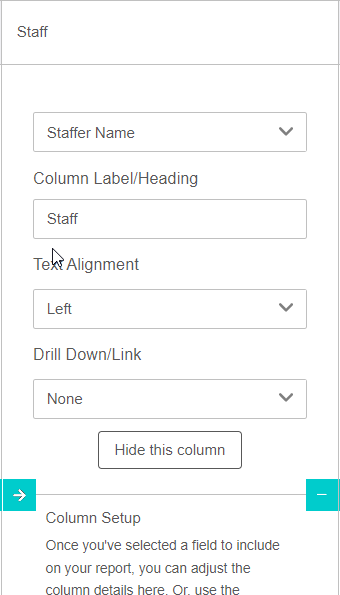 5. Click CREATE REPORT. This will bring you to the Publication Settings screen where you can rename your report, choose where to publish it, and edit the description.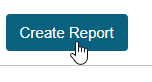 6. Select PUBLISH REPORT when you're ready to make the report available. You'll be able to locate it in whichever section you decided to publish it.