Picklists are found throughout BigTime. For that reason, we're going to explore how to use picklists and edit their value, in order to customize them to fit your needs.
How Picklists Work
Picklists in BigTime are smart lists. When you type in the first few letters of the item you're looking for, the system will filter your options based on the text you type and display them in a dropdown window.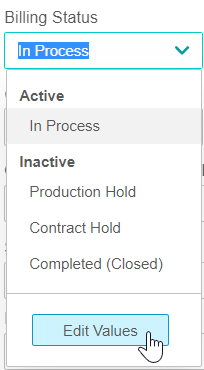 If you're an admin, you can make edits to your picklist values. That way, the values are customized to fit the needs of your company. Click on the EDIT VALUES button at the bottom of any picklist, and you'll be taken to the page that corresponds to the picklist you're editing.
For example, let's say we want to edit values under BILLING STATUS on our Project Dashboard. When we click on the EDIT VALUES button, we are taken directly to FIELD VALUES...STATUS CODES where we can make our changes.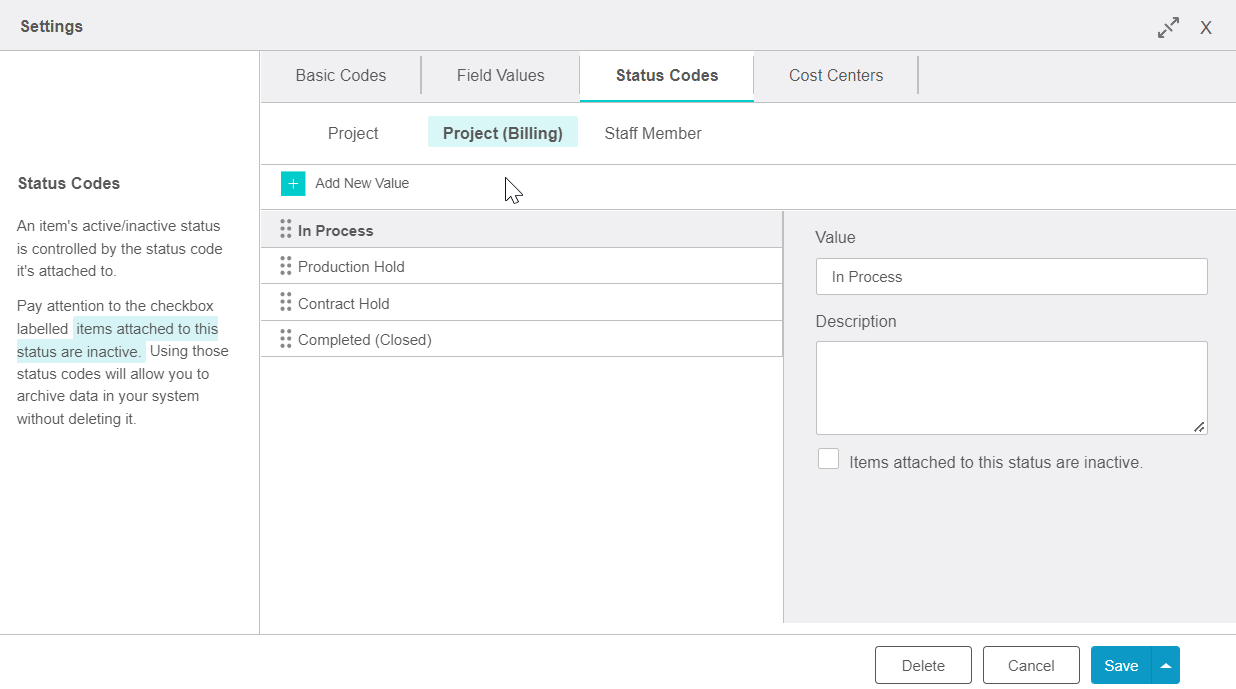 Each tab in the Settings window has a similar set of controls. We'll walk through an example of how to add a new value, and then how to edit one. At the end, we'll direct you to specific articles that provide additional details about each tab.
Add and Edit Picklist Values
For this example, we'll add a value under TYPE on our Project Dashboard.
1. Navigate to your Project Dashboard by clicking MY COMPANY in the top tabs. Then, select PROJECT LIST from the dropdown menu.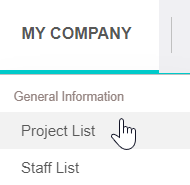 2. Once you've made it to your Project Dashboard, select a project and navigate to the DETAILS tab.

Then, find the section where you can edit the project TYPE, near the top of the page.
3. Once there, click the arrow on the right of the text box to populate the picklist. Then, click the button labeled EDIT THESE VALUES at the bottom of the picklist. This action will direct you to your SETTINGS...FIELD VALUES window.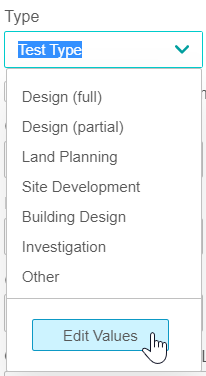 4. In the settings window, Click ADD NEW VALUE.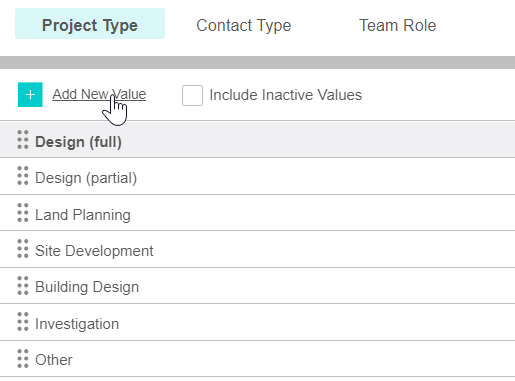 5. Enter your new value title and a description in the boxes provided on the right-side of the window.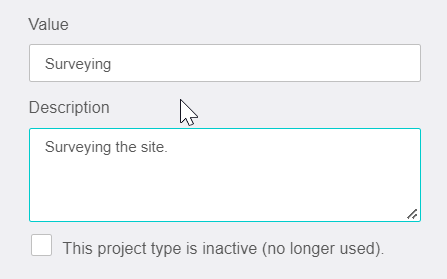 6. Navigate to the bottom of the page and select SAVE+NEW button. This will save your work and add a new value for you to edit. If you'd like to just save your work without adding extra new values, click the white triangle to the right of the button and select SAVE from the picklist.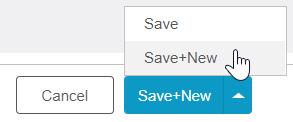 7. If you'd like to edit pre existing values, stay on your Settings window and click on the value you want to edit.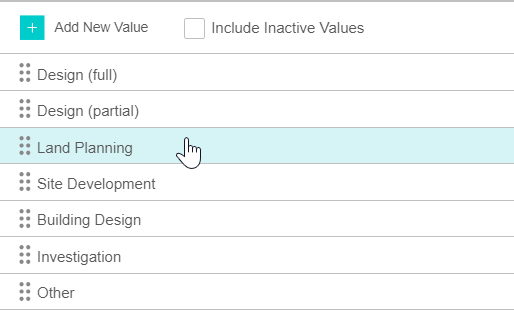 8. Just like editing a new value, you can make your changes in the textboxes on the right-side of your Settings window.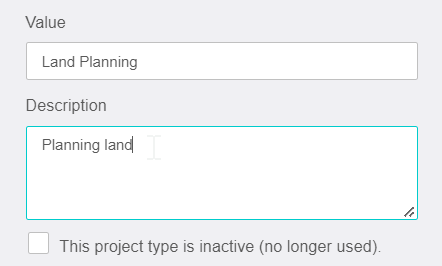 9. Click SAVE to save your work.