You've drafted your invoice and are ready to click "email invoice," but you'd like to carbon copy (cc) two more contacts. We'll walk you through the process so you can easily add contacts on the fly.
First, we'll get to a drafted invoice so you can see where you'll find the email invoice option. Then, we'll add some contacts to it.
1. Click INVOICING...OVERVIEW from your navigation bar.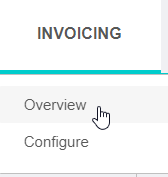 2. Click on the DRAFTS tab (on the middle tile), and then click on the tile itself.
3. Click on a HYPERLINKED DOLLAR AMOUNT in the AMOUNTS column to get to the drafted invoice.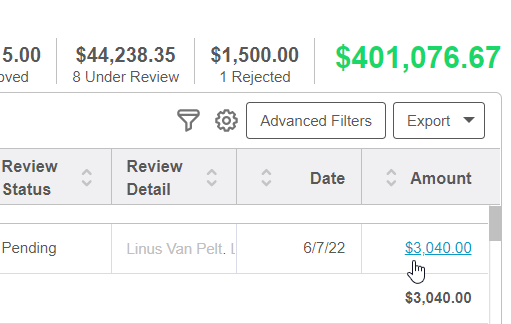 You'll default into the Invoice Detail tab on your Drafted Invoice, which is where you want to be.
4. Click on the ENVELOPE icon.



A new window will pop up with your email options.

NOTE: For the purposes of this article, we're just focusing on adding contacts. Learn more about additional email invoice options.
5. Click MORE…




This will direct you to a window where you can add a new contact.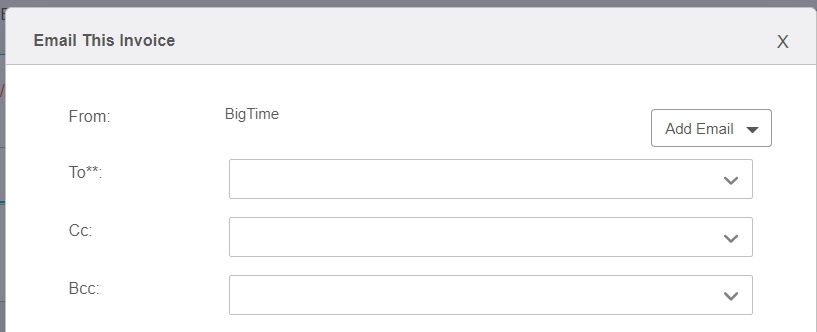 6. Click ADD EMAIL and a picklist will appear.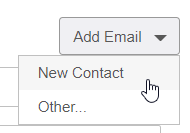 NEW CONTACT means the person who you're adding is a new BigTime contact. This person will be included in your list of contacts.

OTHER means the person will be added to this email, with the option to save this person's email for future email lists. However, Other contacts are not added to your BigTime contacts.
7. Click SAVE, regardless of the option you choose.

Now your added contact(s) will appear in the picklists. I added Lucy Van Pelt as a BigTime contact, and she now appears in my picklists.



When I re-click on the envelope icon from my drafted invoice, Lucy is included in my TO field.