Gone are the days of repeatedly deleting and recreating invoice drafts. Instead, have BigTime pick up time and/or expenses in WIP (work in progress). This option is helpful when a charge was not included on the original invoice or new charges have incurred since the invoice was drafted. This article will show you how to pick up unbilled time and expenses on draft invoices.
NOTE: This article assumes that you know how to draft an invoice. Also, you can only pick up unbilled time and expenses for T&M invoices.
You'll pick up unbilled time and expenses on a drafted invoice. So let's get to one:
1. Click INVOICING...OVERVIEW on the navigation menu.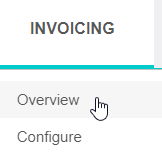 2. Click the DRAFTS tab on the INVOICES tile, and then click on the tile itself. This will take you to your drafted invoices.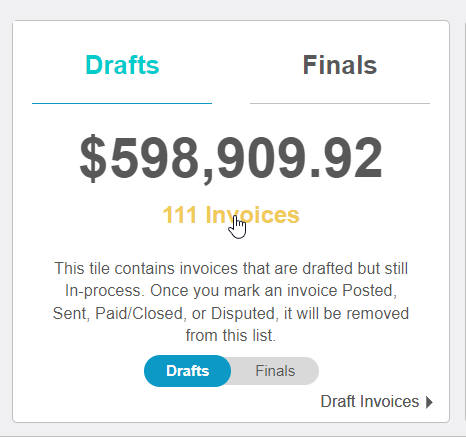 3. Click on the hyperlinked dollar amount (in the AMOUNT column) to get to a specific invoice draft.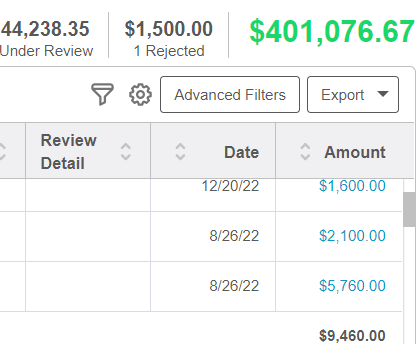 By default, you'll be directed to the INVOICE DETAIL tab on your drafted invoice.
3. Click on the hyperlink PICK UP, which will cause a new window to open.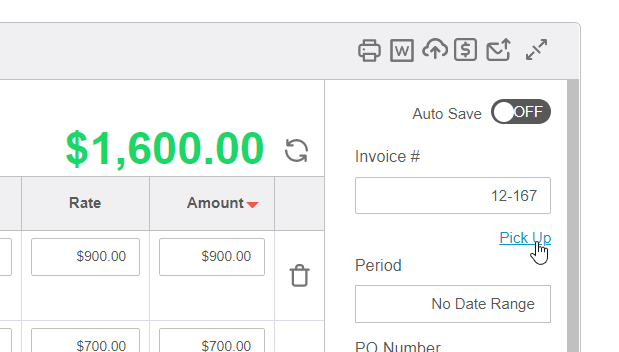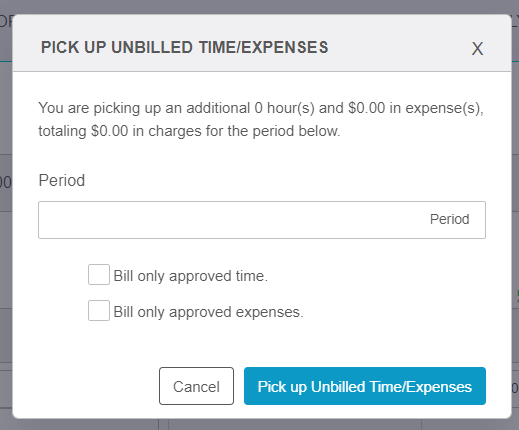 4. Enter a date range in the PERIOD BOX, and BigTime will pick up time and expenses during that designated time period.

When you click on the Period box, two calendars will populate so you can make your selections. Then, clickAPPLY.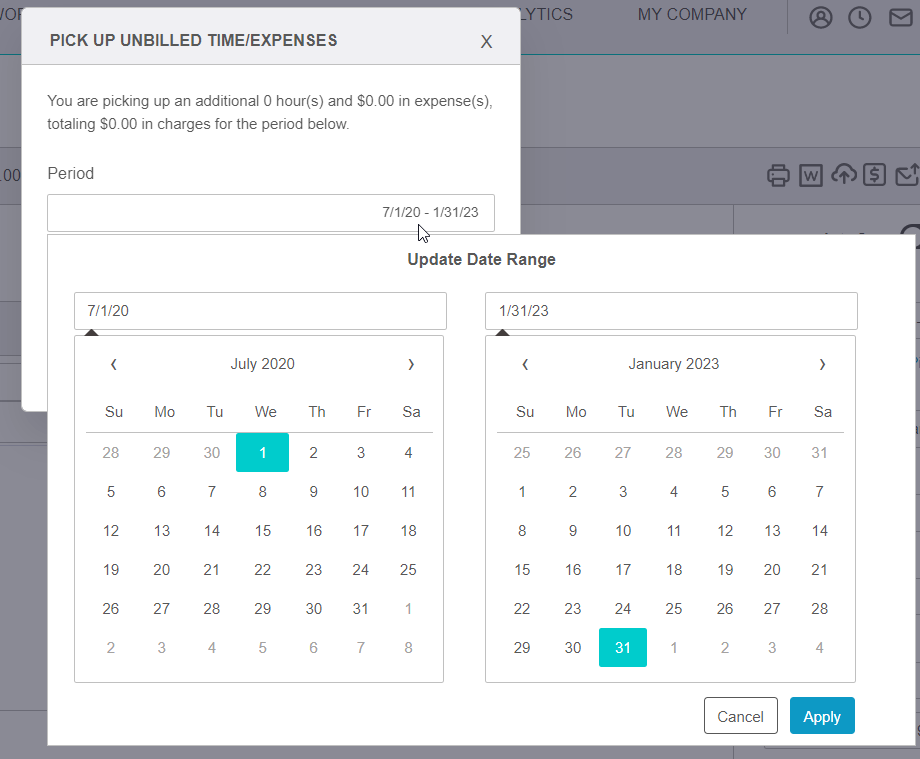 NOTE: If you leave the date range empty, then BigTime will include all of the time and expenses in WIP.
5. Click PICKUP UNBILLED TIME/EXPENSES to do just that.