You'll review and approve vendor expenses just like any other expense in BigTime. Then, you can post vendor expenses to QuickBooks. This article will walk you through both processes.
Approve a Vendor Expense
1. Click MY COMPANY...PENDING APPROVALS from your navigation bar.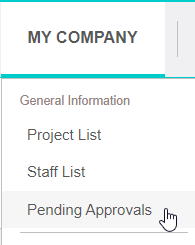 2. Click the EXPENSES tile (the middle tile) and you'll be taken to your Review/Approve Expenses window.
3. Click on the hyperlink next to one of your expenses that contains a vendor expense in order to view the entire expense report.



This will take you to a window where you can review expense details. There are several fields that you can add to your view to distinguish the vendor expenses, such as the vendor column (vendor) and the reference number column (bill ref nbr).




Add these columns to your window by clicking on the GEAR icon and checking the box next to the respective column name. Click APPLY to apply your changes.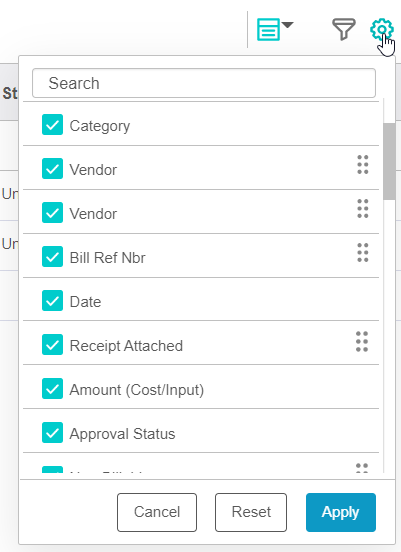 4. Click APPROVE to approve the expense report.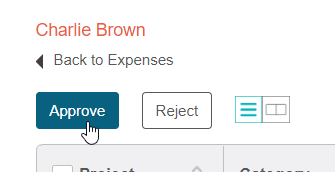 Post a Vendor Expense to QuickBooks
This section will show you how to post a vendor expense to QuickBooks. Since vendor expenses don't get paid back to the employee, you'll post these expenses separately from other expenses. Follow the steps below.


1. Click QUICKBOOKS....POST EXPENSES from your navigation bar.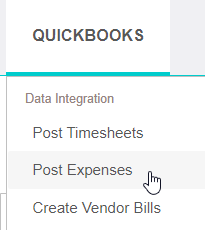 This will take you to your Post Expense Reports window, where you'll see all of your expense reports, including your vendor expenses.

NOTE: If an expense report has only vendor expenses, then there will not be a checkbox next to that expense report to be posted.
2. Click the link at the bottom of your Post Expense Reports window in order to post your vendor expenses to QuickBooks.


3. Click on the hyperlink for the vendor expenses you want to post. This will take you into the Post Vendor Bills screen.



NOTE: You can post vendor expenses in bulk.
4. Make edits to the QuickBooks Detail screen that are specific to this vendor expense.

For example, you can add an expense to the bill from the QuickBooks detail screen and edit a description. The description comes from the notes field when you enter the expense, but here you can edit or add to it. You can also change the vendor, reference number, and terms.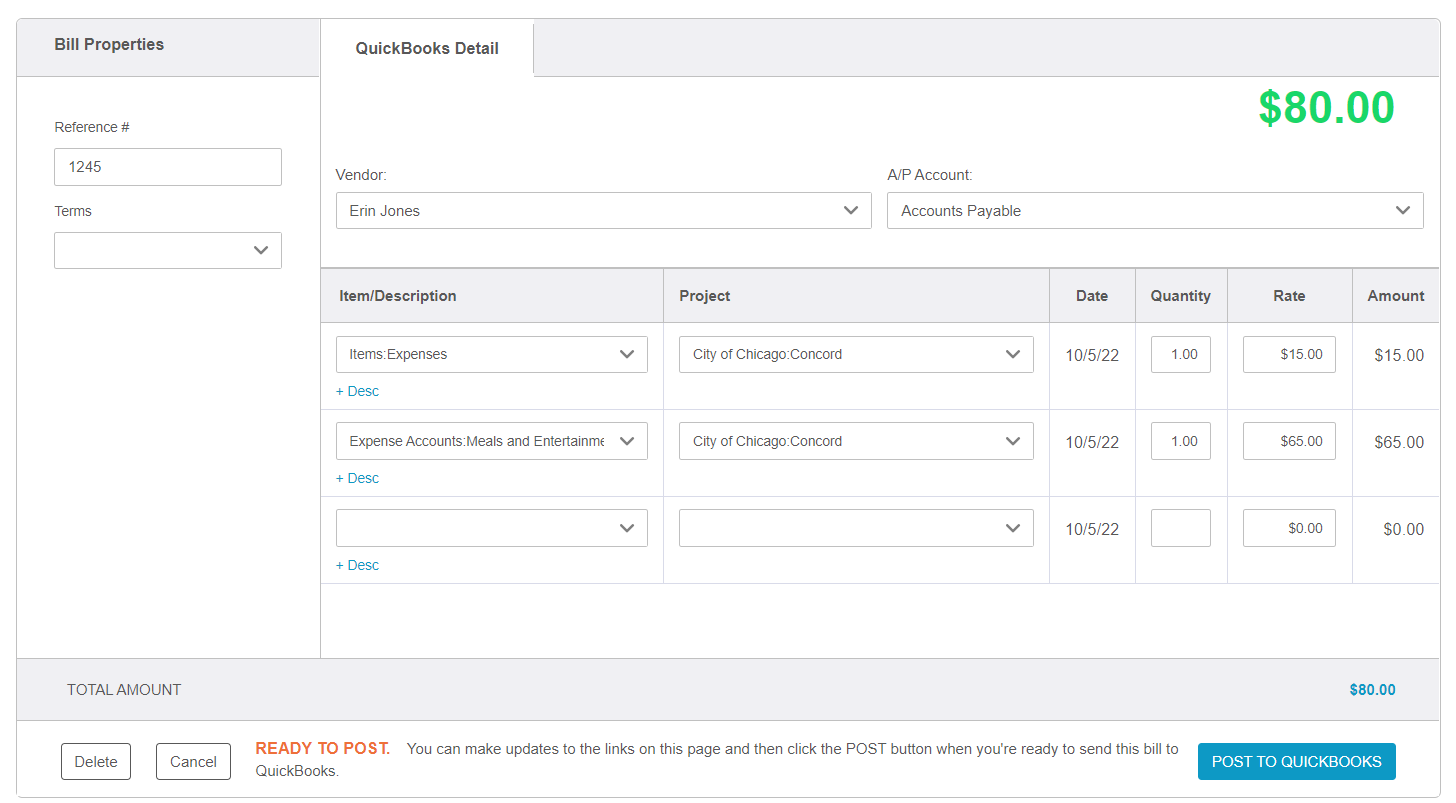 NOTE: Reference numbers are important to include if you have multiple expenses for one bill. That's because expenses with the same vendor, date, and reference number will be available to post together as one vendor bill.
5. Click POST TO QUICKBOOKS, near the bottom left of your screen, to do just that.