Determine which invoices appear in your Drafts and Files tiles based on their status codes. This article will explain how to customize these codes.
1. Navigate to INVOICING...CONFIGURE from your navigation bar.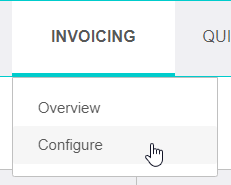 2. Click DEFAULTS on the new window that populates.



3. Find INVOICE TILE SETTINGS, located near the bottom of the new window.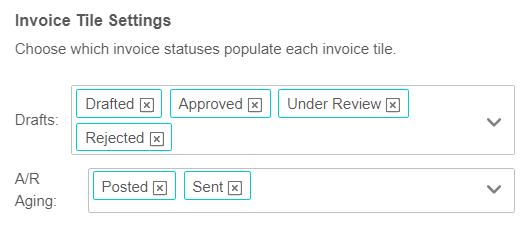 Now you have a few options. Add or remove settings that'll populate in each invoice tile.

Add a status: Click on the gray arrow and a picklist will populate. Check a box to add a status.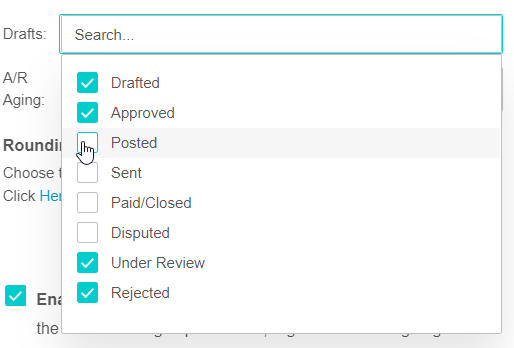 Remove a status: Uncheck a box in the picklist. Or just click on the X next to the status code itself to delete it.



4. Click SAVE to save your work.