Invoice Term values tell the client when the payment is due relative to when the invoice was sent. For example, "Net 15" means the client has 15 days to pay their bill. This article will show you how to access the invoice terms picklist when you create an invoice.
1. Click INVOICING...OVERVIEW from your navigation bar.
2. Select the DRAFTS tab, then click DRAFT INVOICES at the bottom right corner.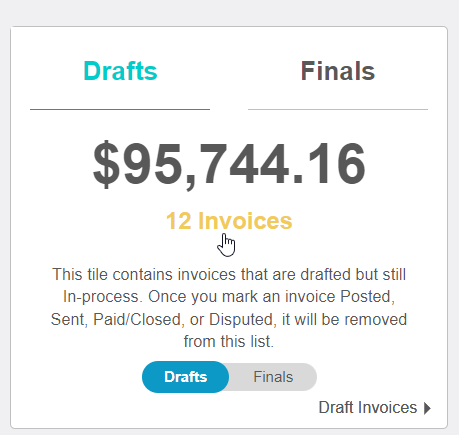 3. Click on a dollar value, hyperlinked under the AMOUNT column.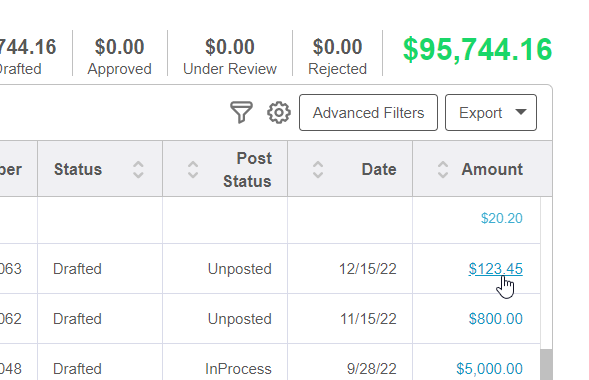 You'll default into the INVOICE DETAIL tab, which is where you want to be.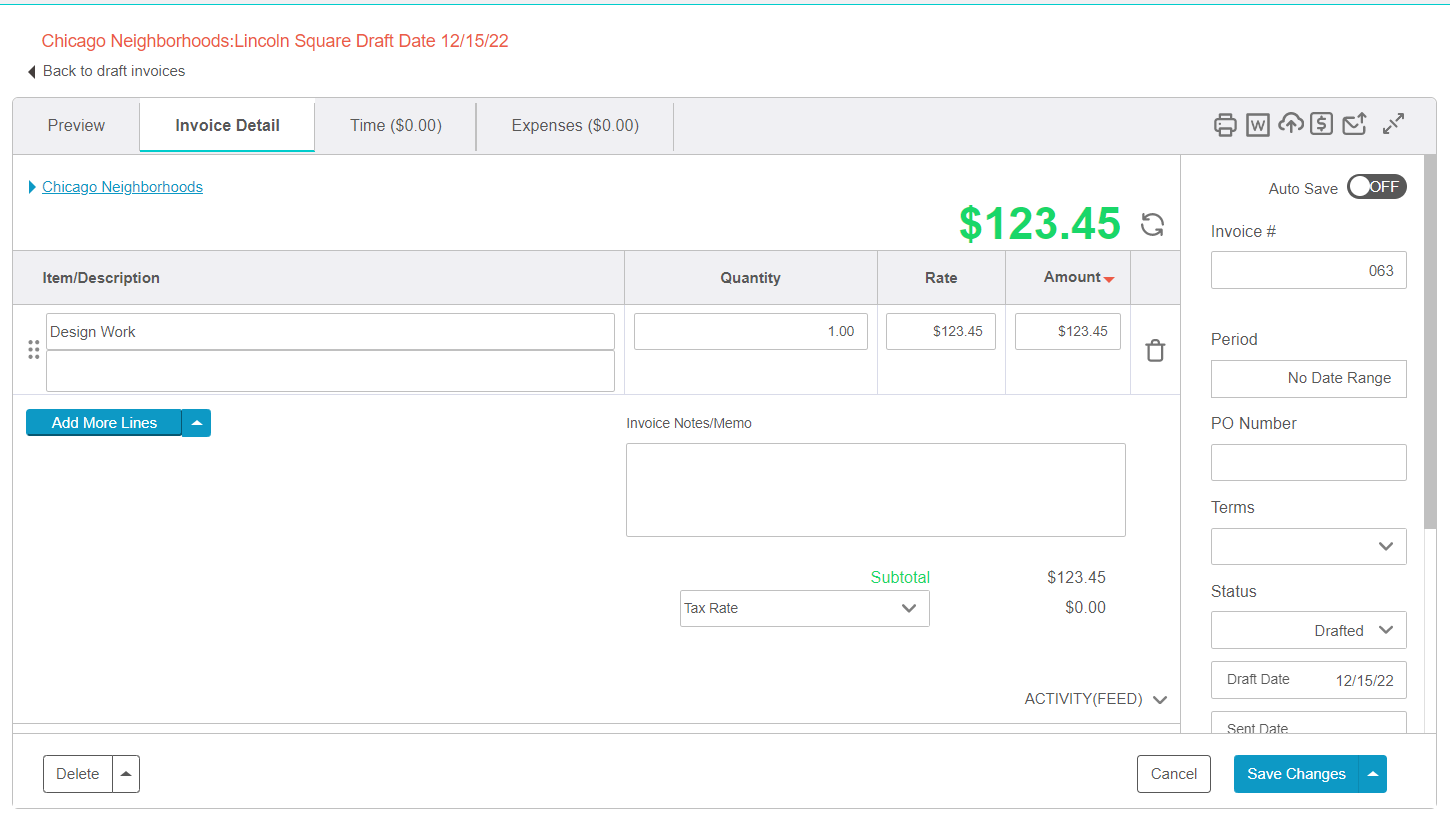 4. Click the triangle under TERMS located on the right sidebar. Doing so will populate all of your options.




The INVOICE DUE DATE will update based on the Terms you select. It'll use SENT DATE to calculate the Due Date based on selected Terms. If there's no Sent Date, then it will calculate based on the Draft Date.

The due date will update once you click SAVE CHANGES.