Are you getting paid for the work you do? And are you getting paid on time? The A/R Aging feature in BigTime makes it easy to get these answers. This article will explain how to access and use A/R Aging and the Monthly Invoicing Summary graph.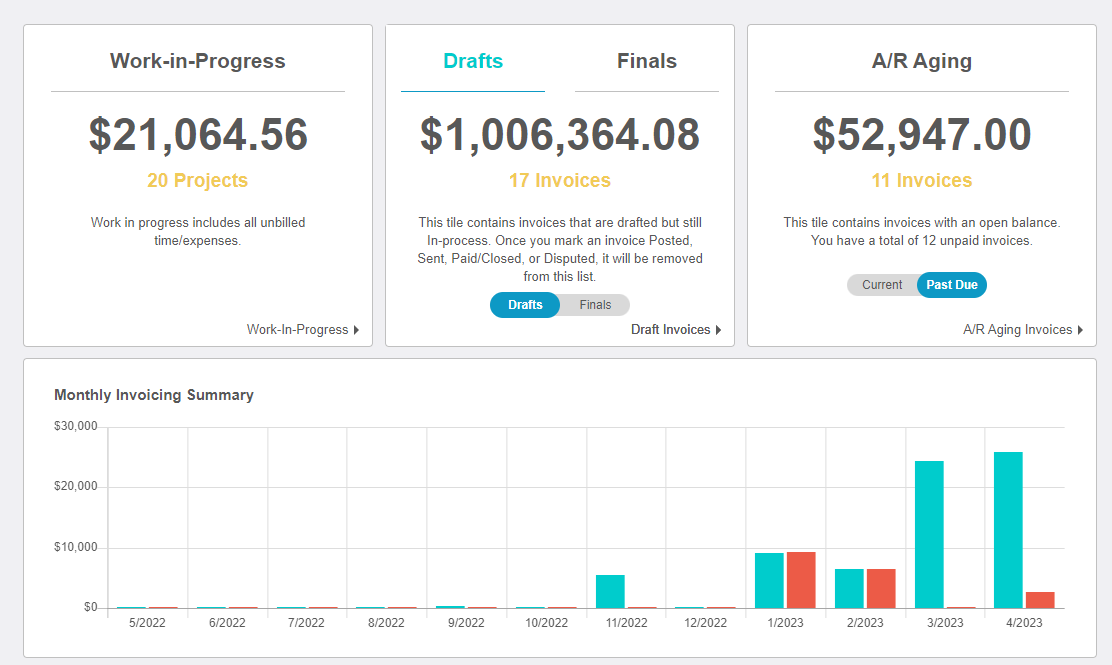 Navigate to INVOICING...OVERVIEW to access A/R Aging and the Monthly Invoicing Summary graph.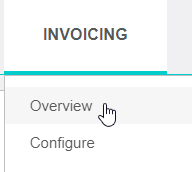 Now let's dive into the details. We'll start with A/R Aging.
A/R Aging
Click on the A/R AGING tile to see invoices that haven't been fully paid yet. Ideally this window is empty, which means your clients pay you on time.
However, that doesn't always happen. Too often weeks or months go by and we forget about an outstanding $2,000 balance. A/R Aging gives you relevant project details so you can get paid for the work you do in a timely manner.
Note: All "sent" invoices show up in the A/R Aging window.
Get the most from this window by customizing it: add fields that are relevant to your company. But be sure to add A/R PERIOD so you can see how many days an invoice is overdue.
Click the GEAR icon, near the top-right of your window, and check the box next toA/R PERIOD.Then, click APPLY.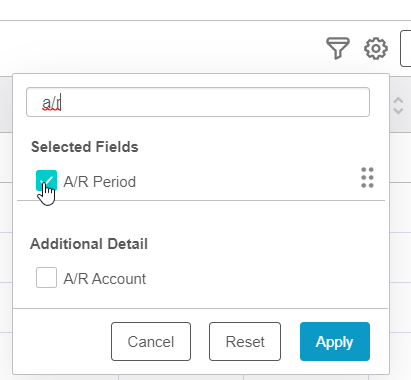 Now your window includes an A/R Period column, which shows you the number of days an invoice is overdue.

The numbers in green under the PROJECT column also show overdue invoices, organized by the number of days the invoice is overdue. For example, based on the image above, we've got seven invoices that are more than 120 days overdue.
As we scroll down in our window we see invoices that are between 91 and 120 days overdue and 31 and 60 days overdue, as well as ones that are current (see image below).

Additional Details To Add in A/R Aging
You decide which fields to add or remove in your A/R Aging window. However, we'll offer some suggestions to help you get the most from this tool.
Note: Click on the GEAR icon to add or remove any field.
A/R Period- the number of days a payment is overdue
Balance Due- the amount of money remaining to be paid on an invoice
Invoice Date- when the invoice was sent originally
Current Status- where the invoice stands (ie, sent, paid/closed, or posted)
Once you've added a few fields, you can filter them by clicking on the FUNNEL ICON.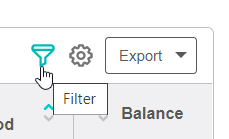 Export A/R details as a PDF or Excel document. Click EXPORT, then select how you'd like to export your information.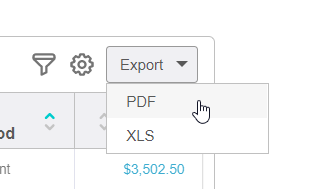 Make a Payment
You can also make a payment on this window. Click on the MAKE PAYMENT button on the top-right of your window to do just that.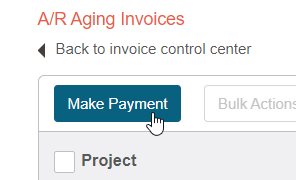 A new window will pop up and you can enter payment details.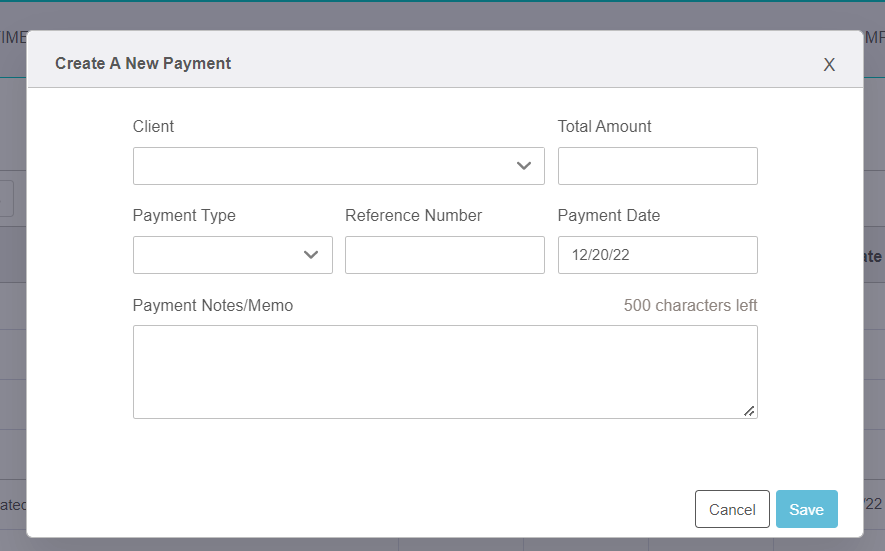 Monthly Invoicing Summary Graph
The Monthly Invoicing Summary graph, at the end of your Invoicing Overview window, shows how much you've invoiced and how much you've been paid over the past 12 months. Hover over the bar graph and you'll see the specific amounts (see image below).
Click on a bar in the graph, and you'll go to your final invoices window for the selected month. This section explains what you'll find in your FINAL INVOICES window.

This window includes invoices that have been paid and closed for a specific month. Your window will look like this:

This window is customizable, too, as we'll explain next.
Customize Your Final Invoices Window

We'll explain your customization options, moving from left to right:
Create Invoice- click on this button to create a new invoice.
Search- type into the "search" field to quickly find an invoice.
Date Range- move to a new date range by clicking on the triangles at either end of the date range to move forward or backward in time. The finals window will populate accordingly.
Advanced Filters- create your own filter and have BigTime search through your data. A new window will populate and you can make your filter as detailed as you'd like. Click APPLY to apply your filter. Then, once you're finished with the custom filter, click CLEAR to remove the custom filter.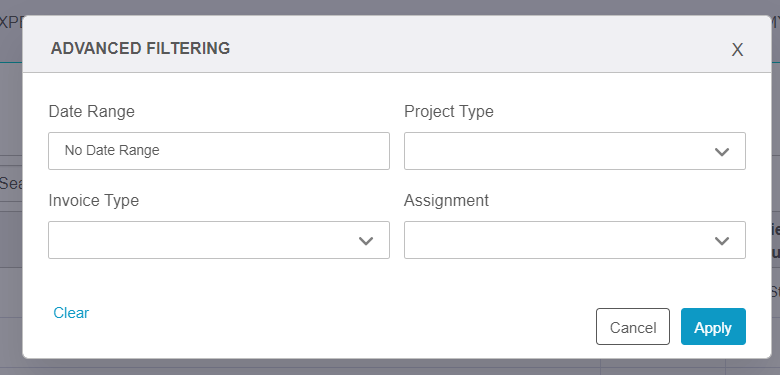 Funnel Icon- add filters to each column.
Gear Icon- add or remove fields.
Export- export your finals invoices window to a PDF or Excel document.