Show billing progress on fixed-fee on client invoices. You can show your client's budget as well as the remaining budget, prior billings, and current billings by task—either by dollar amount or percent complete.
This article will:
Explain how to create a new invoice template with progress billing,
Show you the specific template options available to you, and
Answer frequently asked questions at the end.
We'll start with creating a new invoice template, so follow the steps below.
Create a New Invoice Template With Progress Billing
1. Click INVOICING...CONFIGURE.This will take you to the Configure Invoice Settings window.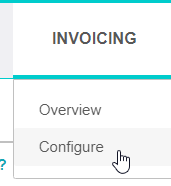 2. Click PDF STYLES on the new window that pops up.


3. Scroll to the end of the window and click the CREATE NEW button, since you need to create a new template for progress billing. This action will cause a new tab to populate.



4. Find step 3 and click BUDGET STATUS.


5. Check the box next to INCLUDE BUDGET STATUS DETAILS. This will enable you to customize the budget and billing progress information on your invoice.



6. Select the task group level of detail to display. Each option reveals how the view will appear on the invoice.



7. Determine the budget status information you want to include. For example, perhaps you want to highlight that you're under budget on a project. So you'd check the box next to Remaining Budget ($).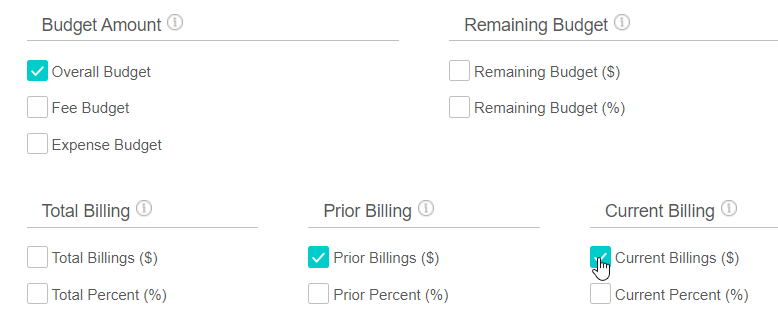 Ultimately, you decide how much or how little budget information appears on the client's invoice.

Note: Hover over the "i" icon to get more information about each section.


8. Add more task and expense detail to your invoice by checking any relevant three boxes at the end of your window. Below are brief explanations of each option and what happens if you check the box:

-Hide archived tasks: Any archived tasks, which are typically completed tasks, won't appear on the invoice.

-Hide ALL unbilled tasks: The budget section of your invoice will only include tasks for this particular invoice.
-Hide Tasks without Budgets: Your budget status section will only include tasks that have budgets associated with them.

-Show expense/other charge line items: Use this section for non-budgeted invoice charges, like custom invoice charges.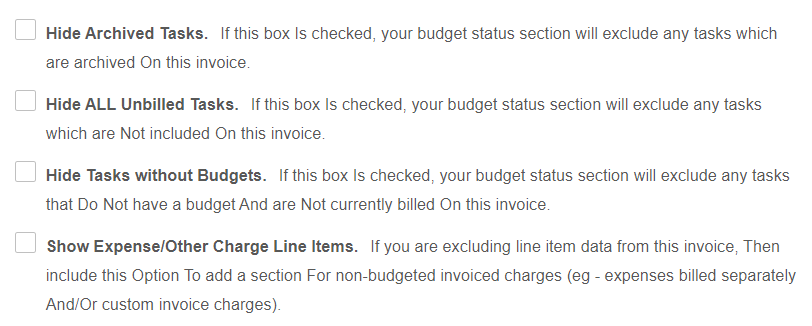 9. Click SAVE to create and save your template.

FAQ
CAN I DISPLAY PROGRESS BILLING AGAINST SUBTASKS I'VE CREATED?
Yes. Here's how:
Find the BUDGET STATUS section in your PDF invoice editor. You'll see several options for displaying tasks and task groups.


I DON'T SEE FIXED FEE AS AN OPTION FROM MY MY INVOICING AREA.
Make sure that the fixed fee feature is turned on from the invoicing configuration settings.
WHEN I'M READY TO PRINT MY INVOICE, HOW DO I SELECT THE FIXED-FEE PROGRESS BILLING TEMPLATE THAT I CREATED?
After you finalize your invoice in BigTime, find the printer icon in the utility bar above the invoice details. Click on it and then select the desired custom template from the list.


HOW DO I EDIT A CUSTOM-MADE INVOICE TEMPLATE AFTER I'VE CREATED IT?
Read Customizing Invoice PDF Output for information on getting to and editing your PDF invoice templates.
CAN I USE THIS WITH A T&M INVOICE?
Yes, as long as you subtotal by task.