This article will show you how to create a custom calculator template and add it to your list of calculators. You'll later use this calculator to create a custom invoice. In the image below, "Fixed Fee" is our custom calculator template, which we'll re-create in this article.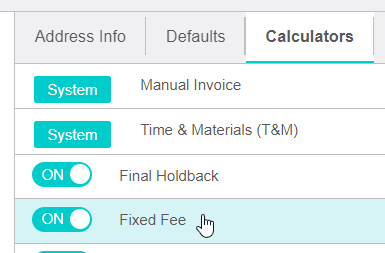 1. Click INVOICING...CONFIGURE from your navigation bar.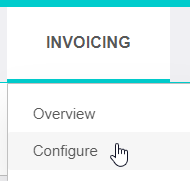 2. Click on the CALCULATORS tab.



3. Click on the CREATE NEW button to generate a new invoice format. A new tab will populate, where you'll need to make several selections.




Choose the type of invoice you'd like to create: Manual, Time and Materials (T&M), or Fixed Fee.

Select the terms for the invoice. The three terms you see in the image below -- retainer, deposit, and holdback -- are standard terms that everyone has access to. Each can be connected to a line item type within your accounting system. Any additional terms you create will populate in this section as well.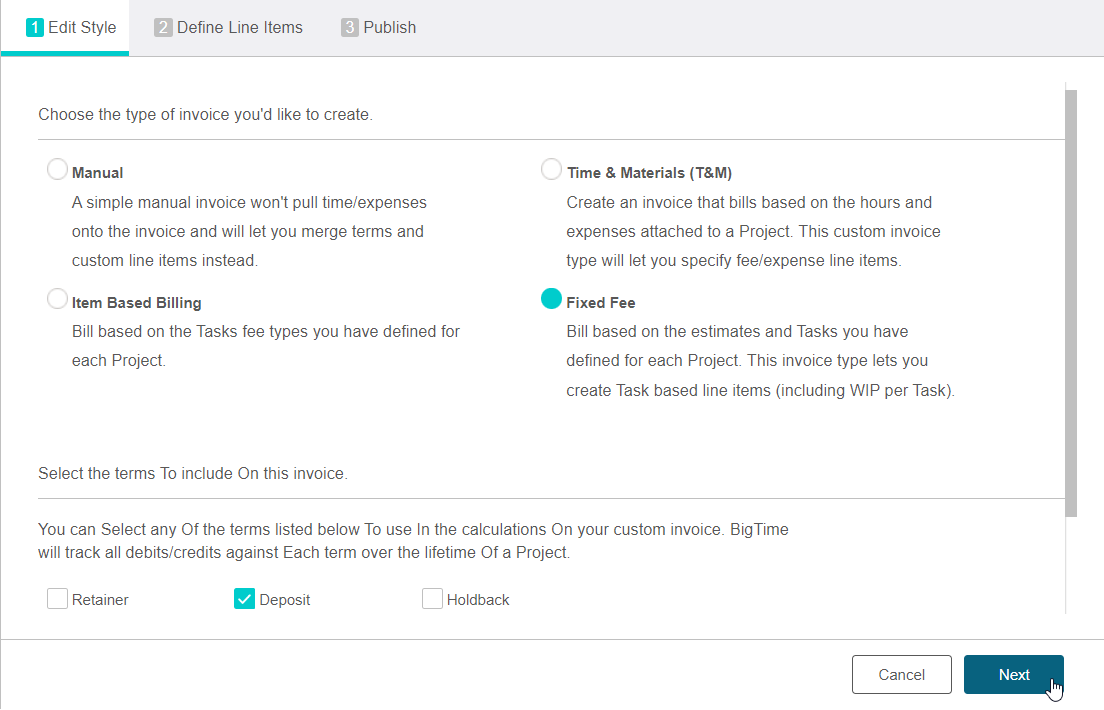 4. Click NEXT to save your selections and continue.


5. Click NEXT again on the next window that appears. For the purposes of this article, we're simply creating the invoice template. Learn how to add line items in this article.


6. Enter the name of your calculator, and a description. Then, click SAVE.




NOW if you return back to your calculators window, you'll see the newly added calculator as an option. We'll use it when we're ready to invoice our client.