Most firms that connect BigTime to an accounting system post a copy of their invoices to that system once they have been sent to their customer. This allows the user to track A/R within their accounting system. In this article we'll instruct you on how to achieve posting an invoice to QuickBooks.
Step by Step for Posting
1. Open up a finalized invoice. Once you're done editing your invoice, open it up to view the details.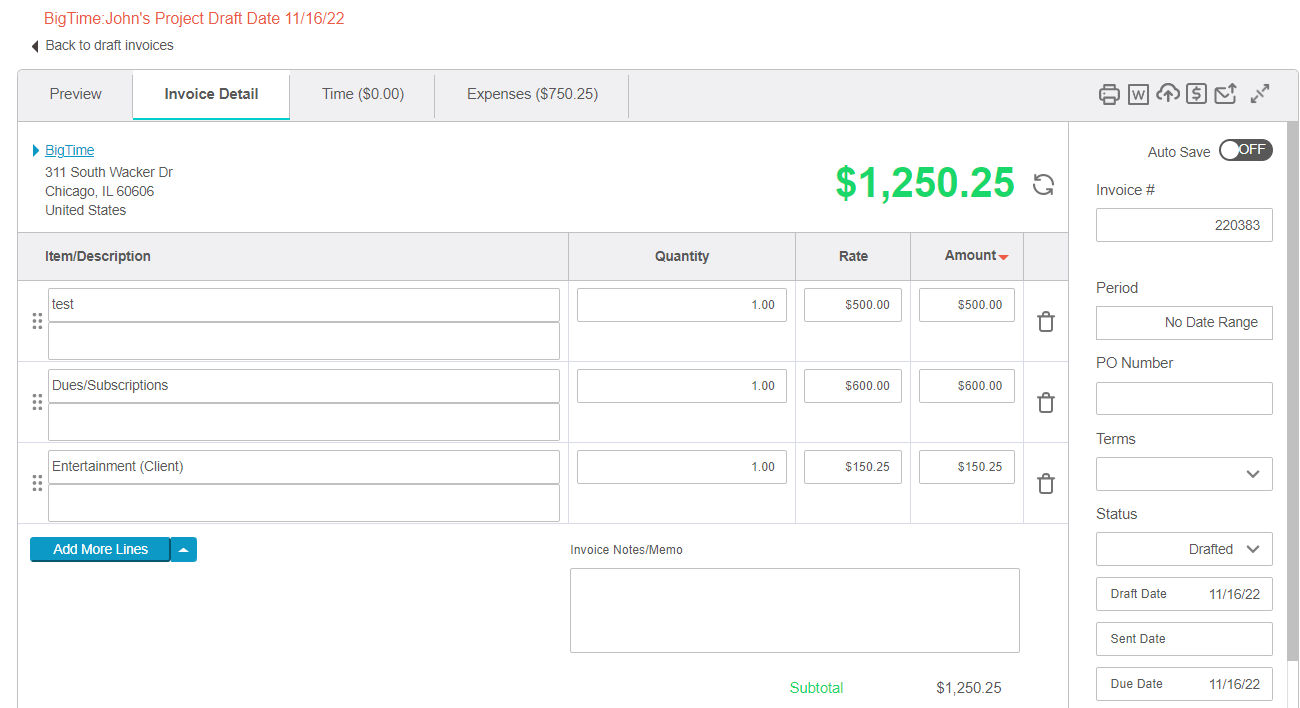 2. Click the cloud icon. If you're integrated with QuickBooks, a CLOUD ICON will appear in the top right corner of your screen that allows you to initiate a post to QuickBooks.


3. Select the Posting Format appropriate. Next, the amount column is a red triangle icon indicating that you can choose a specific posting format for QuickBooks depending on the level of detail you'll need in QuickBooks.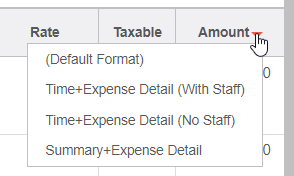 4. Be sure all your line items have a link. In order for a line item to post over to QuickBooks, you'll need a service item link to create a line in QuickBooks.


5. Click the blue button labeled POST TO QUICKBOOKS. Clicking post to QuickBooks queues up a transaction request to your version of QuickBooks. If you're connected to QuickBooks, the response back is pretty instant. If you're connected to QuickBooks desktop, open your Sync Agent and hit sync now to view your invoice in QuickBooks.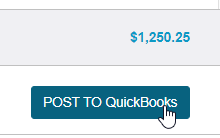 FAQ
HOW CAN I CORRECT A POSTED INVOICE?
In order to fix a posted invoice, you need to delete the incorrect invoice from QuickBooks first. Once BigTime completes the transaction with QuickBooks, we don't make any updates to that invoice.
HOW DO I POST INVOICES AS "TO BE PRINTED" OR "TO BE EMAILED"?
The administrator can make all invoices post over to QuickBooks as to be printed or emailed from MY COMPANY...INTEGRATIONS. You can click the subscription of QuickBooks you're currently integrated with and hit manage. You can check off these flags in the Invoicing tab of this section.
WHERE CAN I FIND THE POSTED INVOICE IN QUICKBOOKS?
Posted invoices in QuickBooks can be found like any invoice you've ever created manually in your QuickBooks product. Typically you can find them in the Customer list of QuickBooks by clicking on the customer the BigTime project is integrated with.
WHAT USER RIGHTS DO I NEED TO POST INVOICES?
Users who need to post invoices to QuickBooks will at least need to the rights of Financial Administrator and Post data to your accounting system.