Many firms have different rates for different situations, such as a standard rate and a discounted rate. This article will show you how to label your rates and where you'll see the rate labels. That way, it's easy to distinguish among them when you need to apply one.
Modify Rate Labels
1. Click MY COMPANY...MY COMPANY from your navigation bar.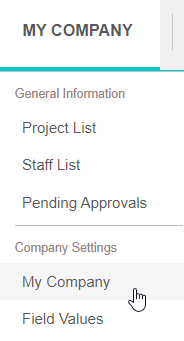 2. Click on the lexicon tab.



3. Scroll to the end of your window until you see the header, BILLING RATE LABELS.



4. Edit the label name by typing directly into the textbox. You can modify up to five labels.


5. Click SAVE to save your changes. You can also click UNDO EDITS to revert your changes.
Rate Labels in Bigtime
You can see the rate labels you modified in the section above when you navigate to the Staff Dashboard for a staffer.
Click MY COMPANY...STAFF LIST from your navigation bar.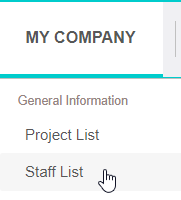 Click on a staffer from the Staff List. This will take you into the BASIC INFO tab on the Staff Dashboard for this particular staffer, which is where you want to be.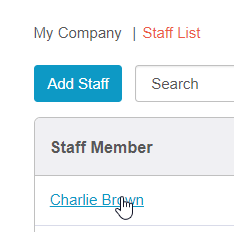 Scroll down in your window until you see the BILLING RATES header. Under this header you'll see the billing rates with the updated label.