Compare the changes you've made on your Gantt chart with a previous version, before changes were made. You can do this when you create a baseline, which captures a snapshot of your Gantt chart at a certain moment in time.
The idea is to create a baseline first, then make changes to your Gantt chart. That way, you can easily compare the changes you've made. We'll walk you through this process.
First, get to your Gantt chart. Now follow the steps below.
1. Click CREATE BASELINE, which is near the bottom-right of your window.



A new window will pop up confirming that you want to create a baseline. Click YES.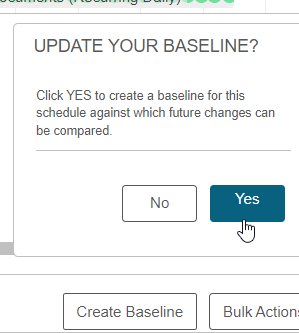 2. Make changes to your Gantt chart. For example, extend the date of a task or subtask and save your changes.



3. Compare the new changes you just made with what you had previously. To do this, click on the white triangle next to Create Baseline.

You'll see the baseline that you recently created. Select this baseline.




NOTE: You can have multiple baselines.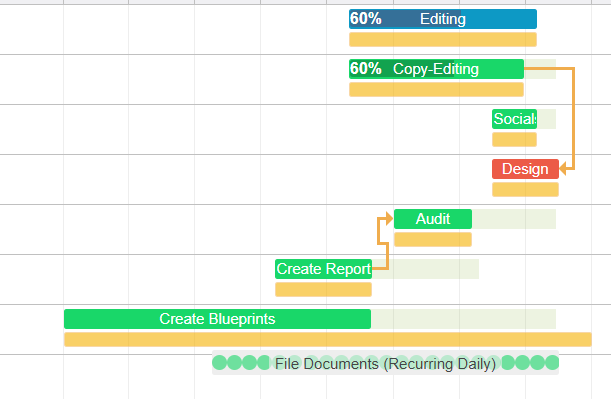 The yellow blocks show what we had originally, before we made changes. Use these blocks as visual indicators to manually revert changes. For example, we decided to shift "Create Blueprints" to coincide with the orange block, which is what we originally had.

In short, think of baselines as a safety net. Use them to track the changes you make and revert them back, if necessary.