TaxLink, a BigTime application, allows you to connect your tax preparation system with BigTime. Once TaxLink is installed, your returns will be converted into clients and contacts in BigTime. You'll also be able to track returns as "engagements" or "tasks" in BigTime.
This article walks you through this integration process: downloading and accessing TaxLink. It'll help users who are new to TaxLink, as well as those who've downloaded an older version and want to install another version of it.
Note: If you have a previous version of TaxLink installed, don't uninstall it. You'll need this version to sync any Lacerte data prior to 2018. Keeping this version won't disrupt the newer version.
Enable the Lacerte Integration and Install Taxlink
You'll find TaxLink's clean interface user-friendly; it looks similar to your QuickBooks Sync Agent. Let's get started.
1. Click MY COMPANY...INTEGRATIONS from your navigation bar. This will take you to the integrations area of BigTime, where you can choose to connect to Lacerte.



2. Click LACERTE. It's one option from the list of applications BigTime can integrate with.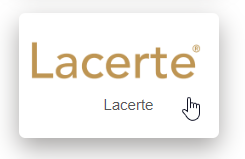 3. Click ENABLE.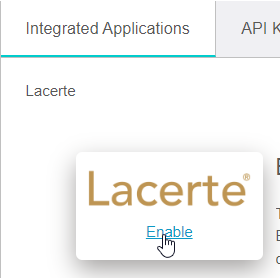 4. Click DOWNLOAD, and TaxLink will download in the bottom of your screen.



5. Open the TaxLink Installer once it's finished downloading.


6. Click INSTALL on the new window that pops up.


7. You'll receive a confirmation message that your installation was a success.



Now you'll see the BigTime TaxLink as an icon on your Desktop.

8. Double-click on the TAXLINK icon to launch the application and click BEGIN.


9. Enter your BigTime login credentials and click LOGIN.


10. Click CONNECT. This will prompt you to select the file path of where your Lacerte file is located.


11. Click GRANT to grant Lacerte access.



You'll receive a confirmation that the installation is complete.