There's an option to show overall accounts receivable (AR) on invoice templates. Activate it to provide customers a total value of unpaid invoices. We'll show you how activate this option.
1. Click INVOICING...CONFIGURE from your navigation bar.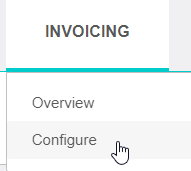 This will cause a new window to pop up, as shown in the image below.


2. Click on PDF STYLES, which is a tab near the top of your window.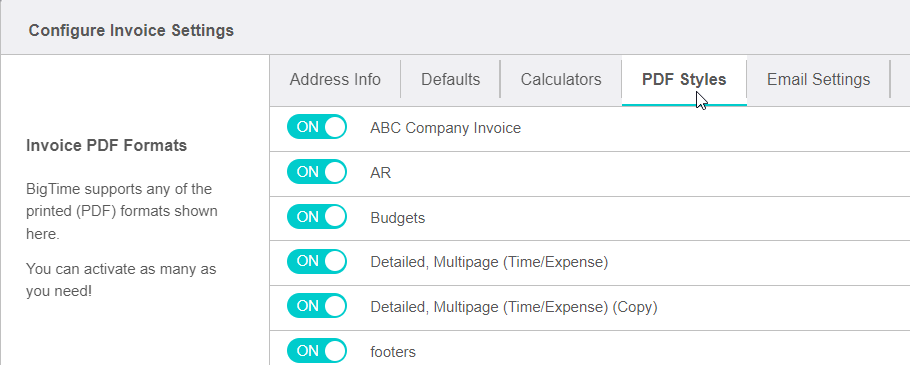 3. Click on the QUESTION MARK next to a template from the list that populates.



4. Click EDIT.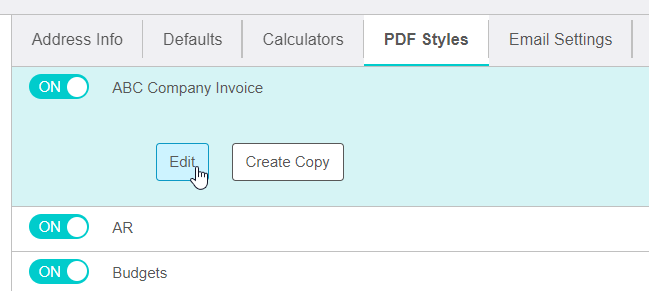 This will cause a new tab to open, which is where you'll activate the option to show overall total for AR.


5. Go to the A/R tab under step 3. Then, check the box next to the phrase, SHOW LISTINg OF UNPAID INVOICES.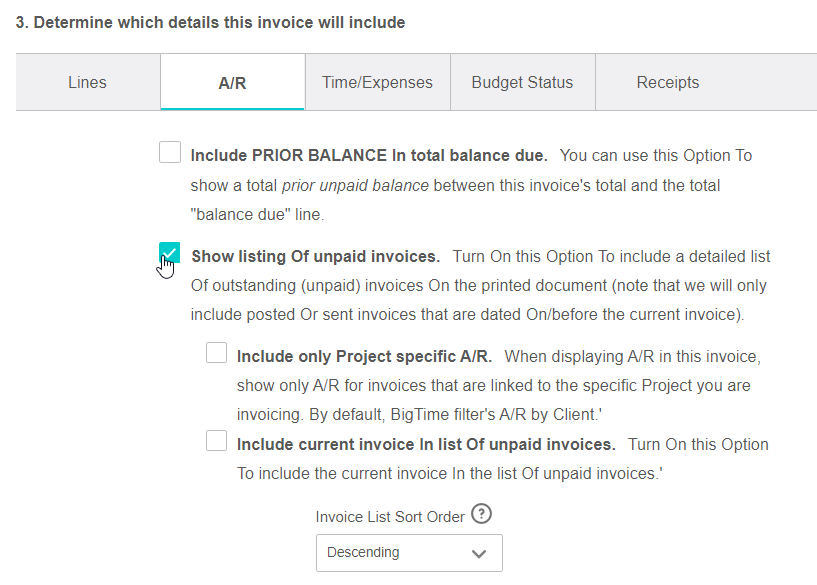 6. Click SAVE to save your work.




Now your invoice will show a total value of unpaid invoices when you use this template.