When a task is complete, BigTime can automatically send notifications to teammates. For example, you can notify team leadership that the task is complete. Or set the project billing status and notify your financial admin.
This article will show you how to set up and use Task Follow Up.
First, let's activate this feature.
Activate the Notification Feature
1. Click MY COMPANY…NOTIFICATIONS from your navigation menu.

2. Then, check the box next to FOLLOW-UP NOTIFICATION.

3. Click SAVE to save your selection.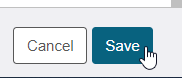 Use Task Follow Up Notifications
This feature is located on your Task Editor. So let's get there.
1. Click MY COMPANY...PROJECT LIST from your navigation bar.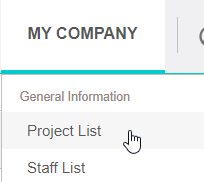 2. Select a project from your Project List.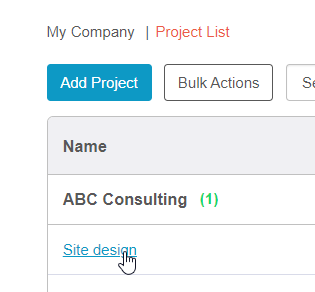 3. Select the TASKS tab, and then click EDITOR.


4. Click on the vertical TRIO OF DOTS next to a task name and select EDIT TASK.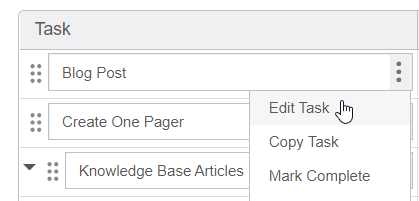 This will cause a new window to pop up.
5. Click the BUDGET/DATES tab on this window. TASK FOLLOW UP is at the end of this window.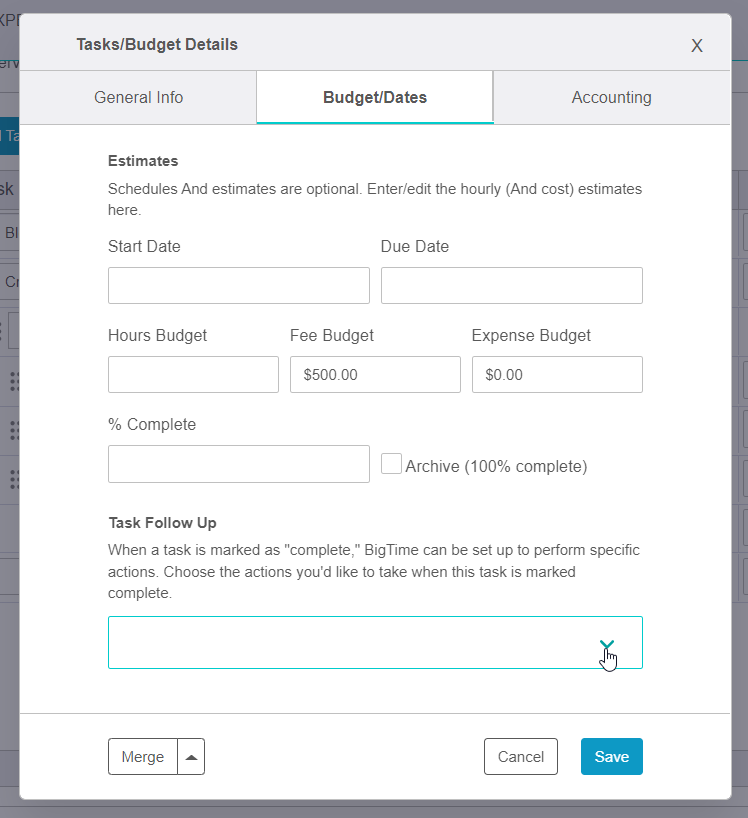 Find the TASK FOLLOW UP header. Then, under this header, click on the GRAY ARROW and a list of notification options will appear.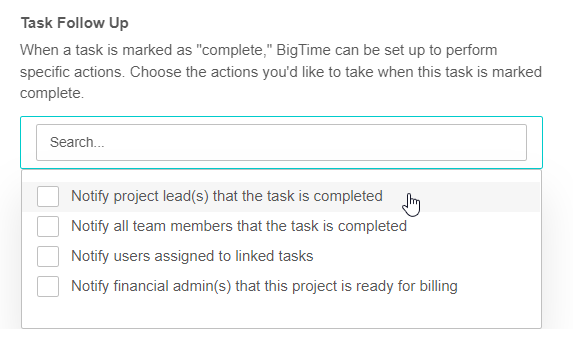 There are two points to keep in mind:
* The notification is sent once the task has been marked as complete.
* You can only send notifications for non-recurring tasks.
6. Click SAVE to save your work.