This article will show you how to add the BigTime application to Microsoft.
Start by clicking MY COMPANY...INTEGRATIONS from your navigation bar.

Then, click on the AZURE ACTIVE DIRECTORY tile.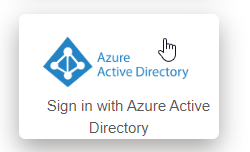 Now follow the steps below to add the BigTime app to Microsoft.
1. In the Microsoft Dashboard, click VIEW under "Manage Azure Active Directory" to begin.

2. Click the ENTERPRISE applications link on the left panel.



Click ALL APPLICATIONS in the left panel. Then click the +NEW APPLICATION button on the right panel, as shown in the image below.




Now we will add BigTime as a non-gallery application.
3. Click on the link to switch to the "old app gallery experience".



In the old view, under "Add your own app" click on the NON-GALLERY APPLICATION TILE.




On the next page add "BigTime" as the name of the application, and click ADD.


4. Click PROPERTIES in the left panel to set up the BigTime application.



Then, upload the BigTime logo.




Copy the USER ACCESS URL and enter that value into the associated User access URL on this page. You will use this URL to log in once you are finished.
5. Click SINGLE SIGN-ON in the left panel, and then click on the SAML tile on that page.

6. You should see the SET UP SINGLE SIGN-ON WITH SAML wizard.

On this page, first click EDIT under the first step of "Basic SAML Configuration".



Then, on the edit screen, enter BTIQ for the "Identifier" field, and enter https://iq.bigtime.net/Bigtime/myaccount/azuread/samlassertion for the "Reply URL" field. Then, click SAVE.


7. Now to set up claims, click EDIT under the second step of "User Attributes & Claims".



On this edit screen, first click the +ADD NEW CLAIM button.




Then, enter CONM in the "Name" field, and enter your FIRM'S ID (displayed here: rstt-wfv-zeuq) in the "Source attribute" field, then click SAVE.




Next, click on the UNIQUE USER IDENTIFIER (NAME ID) row to open the edit screen for that value. Under SOURCE ATTRIBUTE you must change this value to be "user.mail."



Click SAVE and navigate back to the SAML wizard page.



8. Download the CERTIFICATE (BASE64) file to your computer. Then, open the certificate in a text editor, and paste everything inside the file into the textbox below.

Copy the AZURE AD IDENTIFIER field and paste it into the respective textbox.


9. Paste the LOGIN URL, AZURE AD IDENTIFIER, and CERTIFICATE into the fields on this page. Click the SAVE SETTINGS button.

Now you're ready to link your Microsoft account to BigTime.