Take the guesswork out of business planning with resource allocation. This tool will help you manage multiple projects and staffers efficiently and effectively. With resource allocation, you can:
Plan for future work,
Anticipate monthly revenue, and
Get summary and detailed reporting.
Resource allocation helps you keep a close pulse on your business. That way, you can stay organized, hit deadlines, and keep your staffers busy, and, consequently, engaged.
In this article, we'll explain how to access resource allocation and some of its features. We'll also answer some frequently asked questions at the end.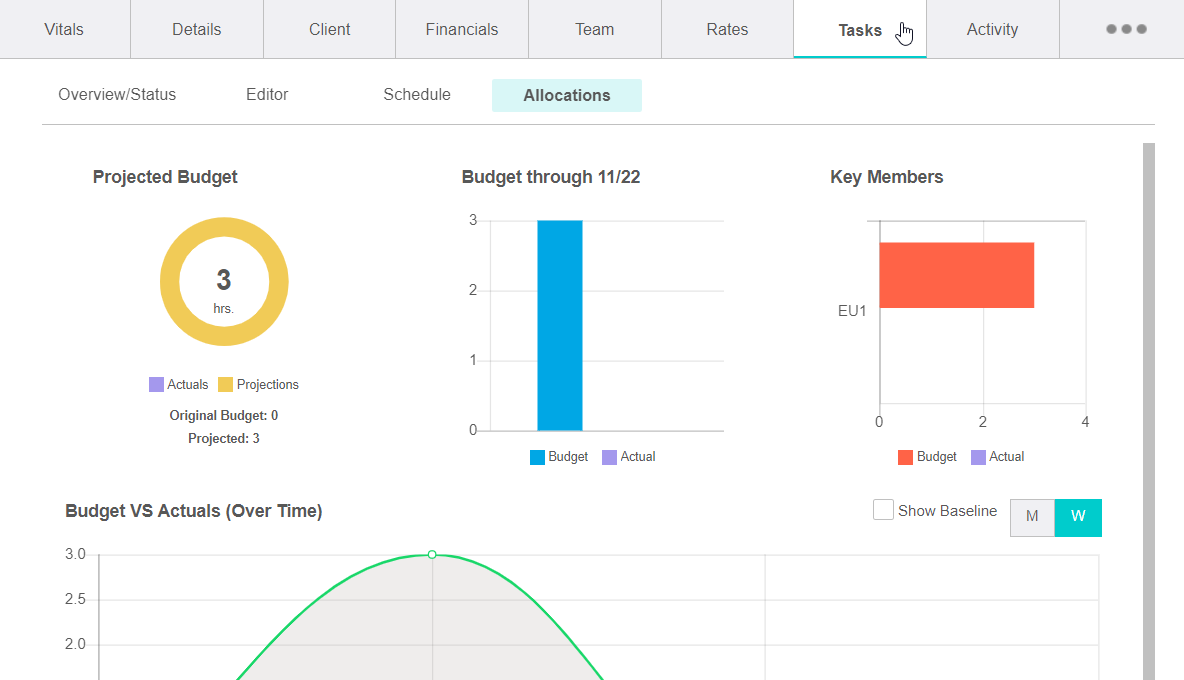 Takeaways
Allocate budgets by week or month. You decide whether to view your allocations by week or month.
Project revenue. Find out which months you'll be cash flow positive. Or learn which staffers will bring in the most revenue during the next three months. You can make hourly projections based on your staffer's hourly billing rate, or fixed fee projections based on the fixed amount that'll be billed to the client.
Use your staffers effectively. See which staffers are being over or under-utilized, and adjust hourly allocations accordingly. Then, "view actuals" to see if staffers are working the hours you've allocated.
How To Access Resource Allocation
Now let's learn how to access resource allocation:
1. Go to MY COMPANY...PROJECT LIST to access your list of projects.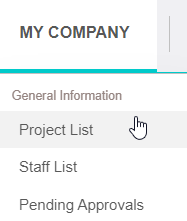 2. Select a project from your list of projects.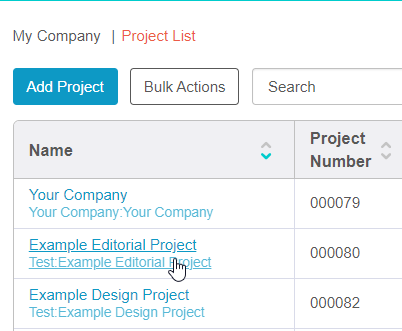 3. Click TASKS on the project dashboard navigation menu.



4. Click ALLOCATIONS.




If you're new to resource allocations, you'll see a screen that looks like this: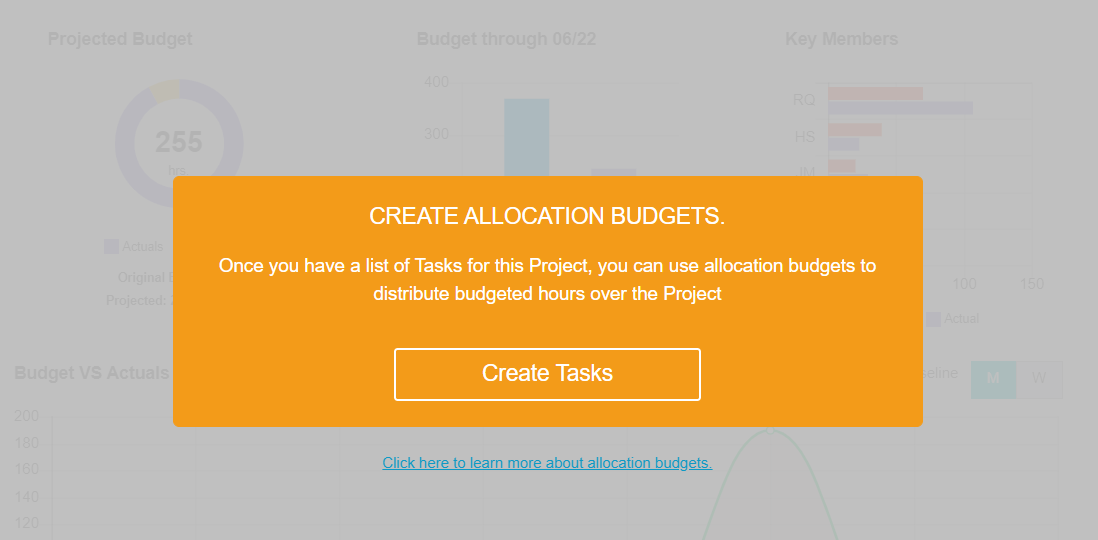 Note: Task-related information from the Task Editor will populate into your "allocation editor" window.


5. Click CREATE TASKS when you're ready to create allocations, and you'll be automatically directed to a window that'll let you create and edit allocations. If you've previously used resource allocations, click the blue EDIT ALLOCATION button at the bottom right corner of your window.




Now you're ready to enter or edit allocations for your project.



Resource Allocation Features
Can you take on another project? Do you need to hire more people? Do you need to shuffle staffers around to get the job done? You'll have data at your fingertips to answer these questions with resource allocation.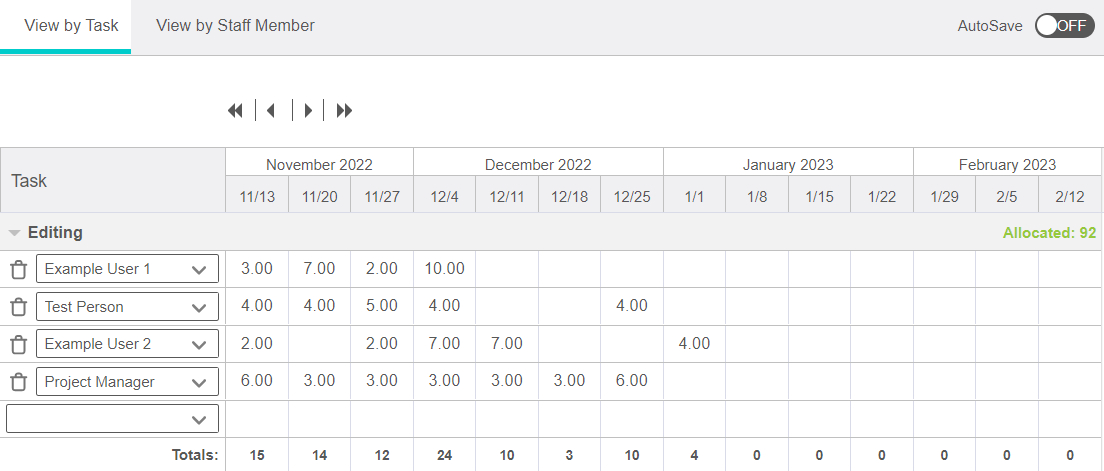 Resource allocation has several powerful features to help you make informed business decisions and get the most from your staffers. Here are a few highlights:
Run reports. Whether you use resource allocation for weekly or monthly allocations, you can create reports for both.
Shift allocations without re-entering your data. Inevitably, changes happen. Use shift allocations to easily account for these changes.
View actuals. Is your staff working the hours you've allocated? Find out by viewing actuals: compare the hours you've allocated to your staffers with the hours they've logged to a specific project.
Visualize your resource allocation data. Use the graphs on your Resource Allocation Dashboard to gauge project status. For example, see which staffers are logging the most hours to a project and whether a project is staying on budget.
FAQ
Who can access resource allocation?
Firms with a Premier or Projector package can access resource allocation. Click here to learn more about BigTime's pricing packages.
However, if you're an existing Pro user you can get a free 14-day trial to see if resource allocation fits your business needs. To find out more, contact your sales representative or email sales@bigtime.net.
How do I know if resource allocation is right for me?
Managing multiple projects and staffers is tough. There are many moving parts and you need to make sure you're planning effectively to know if you have the resources to get the job done or if you've got the capacity to take on more work. Resource allocation gives you the information you need at-a-glance so you can communicate with clients and make informed business decisions.
How often should I use resource allocation?
We recommend using resource allocation on a regular basis, and encourage users to think of it as a living document to edit and adjust over time.
How do I switch my monthly view to weekly view?
Submit your question to support@bigtime.net in order for our Development team to make the switch for you.
Can I see if my staffers are working the hours I've allocated to them?
Yes, go to Edit Allocations, and check the box in the Allocation Wizard column next to SHOW ACTUAL HOURS.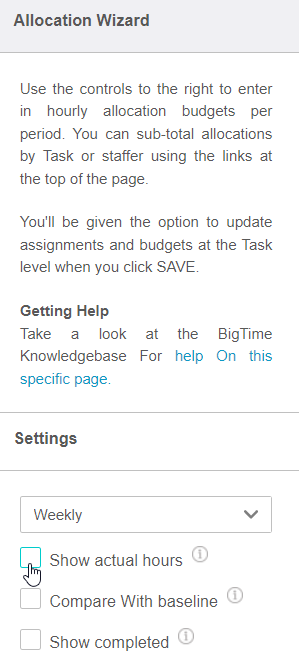 After doing this, you'll see the actual hours your staffers have worked. These numbers will appear as smaller text right below their allocated hours.