If you're logged in to BigTime, you can change your password from the My Profile screen by following the steps below. You can also reset your password from the main login screen if you've forgotten it and are unable to login.
1. Choose the My Profile icon on the main menu. Users can change their password from their MY PROFILE screen. To get there, select the PROFILE icon in the main navigation bar at the top of the page.

2. Choose the MY PROFILE button in your account picklist. It will take you to the profile dialog where you can update your password.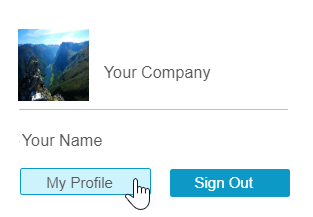 3. Enter your current password first and then enter your updated password. BigTime asks you to enter your updated password twice to make sure you don't accidentally mistype it.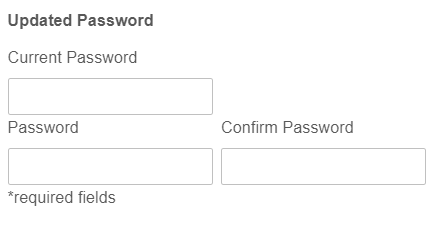 4. Click the SAVE button in the lower right hand corner to save your new password. If there is a problem with your new password (for example - it's spelled differently in the confirm box or it doesn't meet your firm's password requirements), you'll see an error in the My Profile screen's footer. Otherwise, the profile screen will close, and your new password is ready for action!
Troubleshooting
How long does my password need to be?
For most firms, passwords must be at least 6 characters long, and they are not case sensitive. Other firms require "strong" passwords for all of their users. If you are a member of a firm that requires a strong password, you will need to enter at least 8 characters and you must use at least 2 of the following: an alpha character, a number and/or a special character.
Can I reuse the same password more than once?
Yes. BigTime does not prevent you from re-using a password you've entered previously.
What if I can't remember my current password?
If you can't login to the system because you've forgotten your password, follow the instructions for resetting your password instead. Note that you'll need to know the email account that is linked to your BigTime account in order to reset a forgotten password.